EE Swap upgrade plan revealed before new iPhone launch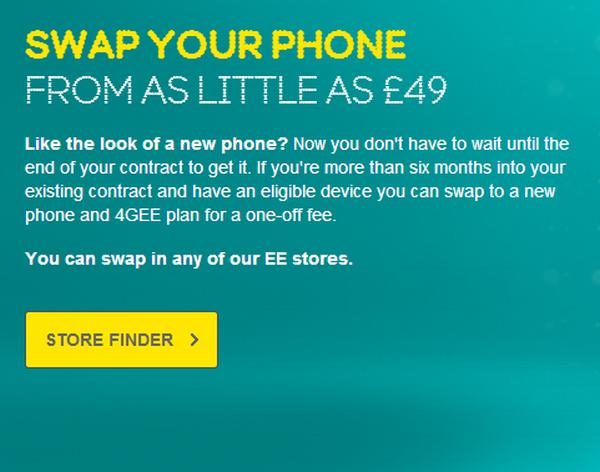 The smartphone market moves along at a blistering pace with new devices coming out all the time, and for many users that are signed up to a lengthy two year contract by the time this ends their device can often feel obsolete. Now UK carrier EE has announced its Swap early upgrade program that comes before the new iPhone launch.
This new plan from EE allows customers to upgrade to a shiny new smartphone from only six months into their 12 or 24 month contract, but the catch is that you then have to then sign up to a new 24 month 4G contract.
The amount that will be required to pay for an upgrade early will depend on the price of the contract you go onto, and starts at a £49 one off fee for a contract costing £51 each month. This goes all the way up to £249 for a monthly price plan of £36, so it's not exactly cheap.
At the moment the handsets that are available in the Swap program includes the likes of the Apple iPhone 5, Samsung Galaxy S4, Galaxy S3, Galaxy Note 2, and HTC One. It can't be a coincidence that the carrier has announced its new plan on the same day as Apple is expected to reveal some new iPhone models, and you would have thought that these devices will eventually be added along with the Samsung Galaxy Note 3.
The new EE Swap plan begins from September 17th and comes at a time that other carriers are getting in on the 4G market in the UK, as only yesterday rival Vodafone revealed that it would be offering customers an extra 4GB of data free.
Do you think that the EE Swap program is too expensive?
Source: EE.