Motorola Droid 5 seen in all its glory with specs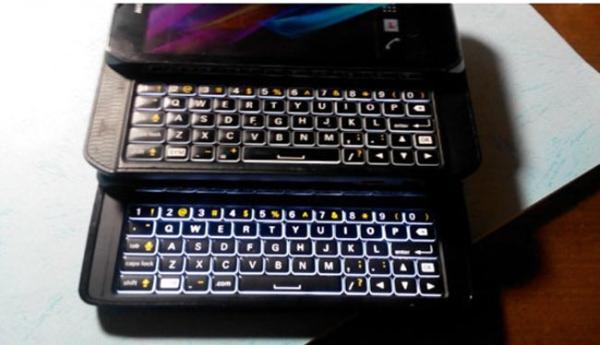 Despite touchscreen smartphones now dominating the market there are still some users who prefer a physical keyboard for all their typing needs, but unfortunately away from BlackBerry handsets or budget offerings there isn't many handsets that are being released. Now though the Motorola Droid 5 is seen in all its glory along with some possible specs.
There was a time that a number of slider handsets were becoming available to consumers, and now a Motorola Droid 5 has been leaked with the image you can see on this page. It seems that Motorola has been concentrating all its efforts on the Moto X though as the Droid 5 specs don't exactly make you sit up and notice.
Away from that slide out QWERTY keyboard the device will supposedly come with a 4.3-inch display at an HD resolution of 720 x 1280, and under the hood is a dual core Qualcomm Snapdragon S4 Plus processor teamed up with the Adreno 255 GPU for the graphics.
Other specifications are claimed to include 1GB of RAM along with 16GB of on board storage that will be expandable thanks to microSD card support. There is also claimed to be wireless charging support as well as NFC connectivity, but it seems as if the new model won't offer any sort of dust or waterproofing unlike its predecessor that was splash proof.
Do you prefer physical keyboards?
Source: New Cell Phones.