Samsung Galaxy S5 to use true Octa core chip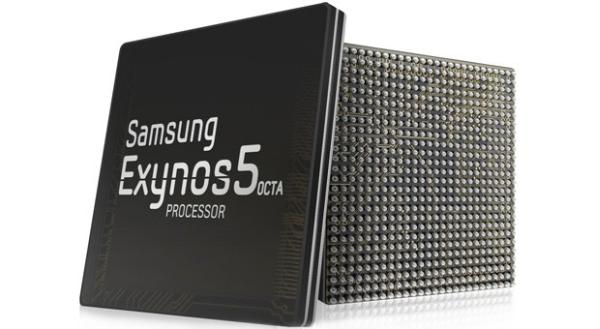 The internals of the latest flagship smartphones have come a long way in the last few years with more powerful and energy efficient processors coupled with more RAM, and now the likes of the Samsung Galaxy S5 will use a true Octa core chip.
Samsung launched its Exynos 5 Octa processor before the arrival of the Galaxy S4 which has a total of eight cores, but the chip doesn't use all of these at the same time, and instead uses the A15 cores for the more demanding chores while the A7 cores take care of the less demanding stuff.
Now Samsung has announced that by the fourth quarter of this year its Exynos 5 Octa chip will be able to use all eight cores at the same time thanks to the Heterogeneous Multi-Processing solution. Back in July MediaTek announced its first true Octa Core processor which has yet to find its way into any hardware that is available to consumers.
As Samsung is stating the fourth quarter we may see some versions of the Galaxy Note 3 having the upgraded processor installed in certain regions, and obviously it will be ready in time for the Galaxy S5 next year.
Using all eight cores at once will improve the gaming experience on mobile devices as well as the likes of augmented reality apps, and as long as the all important battery life doesn't suffer the boundaries of mobile tech will be pushed even higher.
Samsung has also provided a video that you can see below demonstrating the performance of its processor.
Source: Samsung.