New Asus Padfone Infinity 2 press launch this month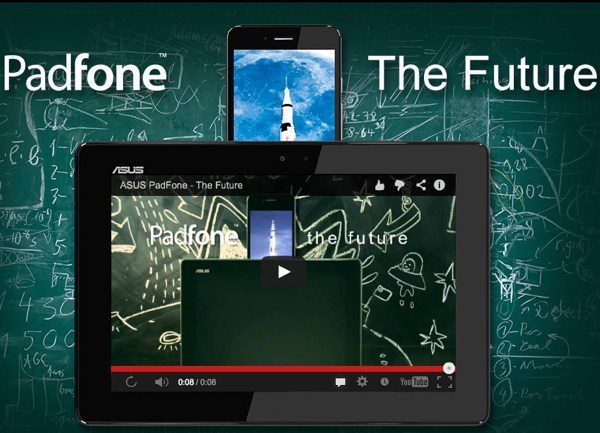 Many readers will have heard of the Asus Padfone Infinity, a smartphone/tablet hybrid device. A new Asus Padfone Infinity, which we'll dub the Padfone Infinity 2 for now, appears to be on the way as a press launch has been scheduled for later this month on September 17th.
The event will take place in Taipei where the refreshed Padfone Infinity will be unveiled by Jerry Shen, Asus CEO. Invitations have already been sent out and the new Padfone Infinity is expected to be similar in appearance to the existing device.
If you haven't previously heard of the Asus Padfone Infinity, it comprises an Android-based smartphone that can be used with a dock to transform it into a tablet device. Leaks about the new Padfone Infinity so far suggest it may have the official title of Asus Padfone Infinity A86, but nothing has been confirmed yet.
A device that could be the new Padfone Infinity A86 previously showed up in GFX benchmark results that gave a little information about specs. The size of the display is not yet known but it's likely that it will be a Full HD display with resolution of 1920 x 1080.
There also appears to be a codename for the tablet part of the device, dubbed Padfone T004, which will run Android 4.2.2 Jelly Bean. Other rumored specs include a Qualcomm Snapdragon 800 quad-core processor, expandable storage via microSD, and a white colored version. You can see an Asus countdown page to the Padfone event here.
It's not too much longer until the new Asus Padfone Infinity 2 will be revealed and hopefully then we'll be able to pass on much more information about this upcoming device. In the meantime we'd like to know if you have an interest in the Asus Padfone Infinity refresh? Send your comments to let us know.
Source: NDTV Gadgets