Samsung Exynos 5 Octa demoed with all 8 cores in action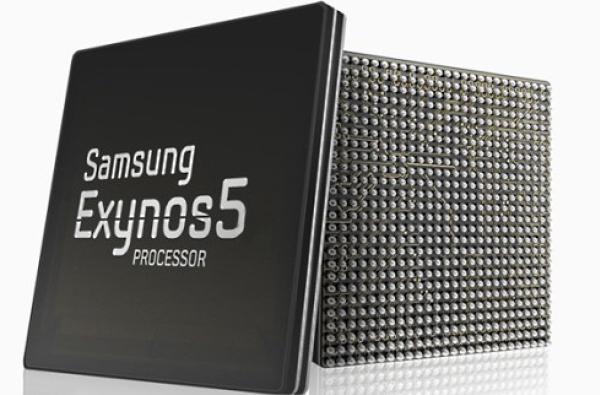 Most of the mobile news yesterday was dominated by the new products revealed by iPhone maker Apple, but that's not to say that other companies are resting on their laurels with regards to developing hardware. Now the Samsung Exynos 5 Octa is demoed with all 8 cores in action.
Yesterday we heard that Samsung would enable its Exynos 5 Octa Core processor to use all eight cores together by the end of the year, and now the company's chip has been put to the test in a number of videos that you can see below and put up by ARM.
The first video is demonstrating the Angry Birds game on the Exynos 5 Octa 5420 processor, and it can be seen that the smaller A7 cores are used for most of the time which will obviously help with battery life.
We then move onto a video that shows how the technology works alongside the GPU on the same processor, and is running an ARM application that shows how tasks are allocated to all the CPU processors in the system to deliver the best possible performance and efficiency.
The final video is looking at the chip running the QuickOffice app and when the app is opened the A15 cores kick into life so users experience a quick boot up, but the majority of the work is still done by the smaller A7 cores.
These tests show that most of the time the smaller less power hungry A7 cores can easily handle the load, but occasionally all 8 cores or a mixture of them are activated by the demands asked of it. The HMP solution for the Samsung Exynos 5 Octa 5420 have been promised by the end of the year and will be found in the likes of the Galaxy Note 3 depending on the region.