BlackBerry event penciled in, could be Z30 launch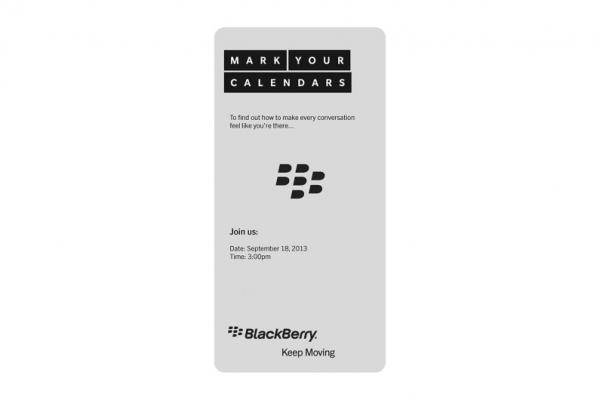 Despite the launch of its new operating system earlier in the year 2013 hasn't exactly been a bed of roses for Canadian smartphone manufacturer BlackBerry, and while talk of takeovers and layoffs continue the company has been sending out invites to an event that could possibly be the launch of the BlackBerry Z30.
The invites that have begun to arrive are for an event that is taking place next week on September 18th in three locations. These are France, India, and Malaysia with the event reason currently a mystery.
There is a train of thought that it could be for the unveiling of the BlackBerry Z30 flagship handset which was getting CEO Thorsten Heins so excited previously, while it could be to showcase the BlackBerry 9720 as it begins to reach more regions with India being the most recent.
If the company does show off a new smartphone then it could use the event to also reveal the release of the BBM app for Android and iOS that is eagerly awaited by many mobile users. The invite is showing a 3pm local start time for the event and we only have a few days to find out what BlackBerry is planning.
What do you think we will see next week at the BlackBerry event?
Source: BerryReview.