iPhone 5S UK launch with brand partnership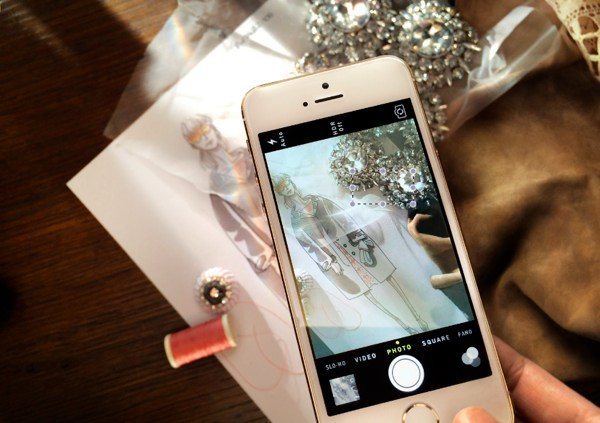 The iPhone 5S is headed for a September 20th release in the UK. This is the new premium iPhone from Apple, rather than the lower-cost iPhone 5C in plastic. We have news today that the iPhone 5S UK launch will involve a brand partnership.
Many people have been waiting for the arrival of the new iPhones, and you might want to check out our recent article that gives information on the differences between the iPhone 5S and 5C and what the extra UK price of the premium model gets you.
Meanwhile, it's interesting to hear that a UK brand will be using the iPhone 5S as part of a promotional collaboration next week, before the phone actually makes its public release. Burberry will have access to the iPhone 5S for its Spring/Summer 2014 fashion show in London next week and will be using it to take video and photos of the occasion.
This marketing move is pretty unusual by Apple and was announced by the company yesterday. The iPhone 5S will exclusively be used to take footage of the runway show, as well as preparations and behind-the-scenes action. This is a way for Apple to promote the iSight camera of the iPhone 5S and its HD photo and video capabilities.
In a previous article we compared the new camera set-up of the iPhone 5S to that on the iPhone 5, and the improved camera will offer better low-light shots. This is something likely to be showcased by the Burberry event, and will give potential customers an idea of what the iPhone 5S has to offer camera-wise.
The Burberry show takes place on September 16, but its website and social media channels are already showing images and video during the build-up. This collaboration is likely to benefit both parties involved and looks to be a shrewd move from Apple and Burberry.
As well as the improved camera and features, the 64-bit A7 processor of the iPhone 5S was heavily plugged at the Apple unveiling, although just how relevant this is seems to be an issue for debate at the moment. However, the iPhone 5S will undoubtedly be another big success for Apple and we'd like to hear your thoughts on the new smartphone.
Will you be checking out the Burberry fashion event footage taken with the iPhone 5S? Have you already decided to buy the iPhone 5S when it launches in the UK? We always appreciate your comments so do send them to us.
Source: Burberry