Samsung Galaxy S5 without Android not impossible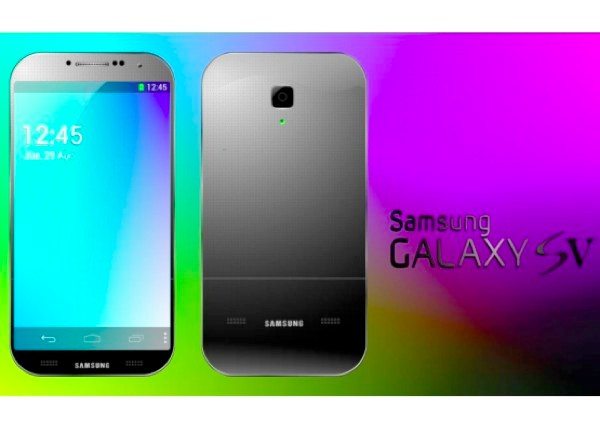 The Galaxy S5 will be another in the popular flagship lineup from Samsung and is due to release next year. If anybody were to suggest that the phone would use something other than the Android operating system, it would be easy to brush this off. However, a new report suggests it's not impossible that the Samsung Galaxy S5 will be without Android and will instead use Tizen.
Tizen is a new mobile operating system and is an extension of the open source Linux system. Companies such as Samsung, Intel and others are supporting the development of Tizen, and some of its key features are similar to Android.
There are hopes that Tizen could become the 'third OS' after the dominating Android and iOS platforms, but this will very much depend on continued manufacturer support. There has been talk about whether there is room for another mobile operating system, and in July we told how Samsung was reported to have delayed its first smartphone that would launch on the new OS.
This has led to some questioning Samsung's involvement with the new OS as the company is so deeply associated with Android. However, it has already been speculated that at some point Google may retain Android for its own use, with Motorola being favored. Although Google has denied this many times, it might be the case that Samsung wants an alternative to using Android in case things change.
There has also been conjecture that the Tizen OS would only be used for Samsung budget devices, and that seems plausible as many of us could not even contemplate Samsung devices totally moving away from Android. The thought of a Galaxy S or Galaxy Note device without Android almost seems laughable.
However, this may not be as far-fetched as it once seemed. On discussing the probable operating system for the Samsung Galaxy S5, T3 makes the point that Samsung didn't mention Android once at the recent launch event for the Galaxy S4 smartphone, and this followed earlier tensions between the two companies.
Also Samsung co-CEO Boo-Keun Yoon recently spoke about the company's plans for Tizen to be connected with all of its devices, including mobile phones. This is a pretty provocative statement and while he didn't actually state that Samsung will no longer use Google Android, it definitely seems that Samsung is making some attempt to distance itself. This could certainly rub Google up the wrong way.
It's certainly not impossible then that the Samsung Galaxy S5 could be a Tizen device rather than Android, although we still find the proposition highly unlikely. However, T3 suggests it could be the case that there might be Android AND Tizen versions of the phone.
The Samsung Galaxy S5 looks likely to release around March or April next year, and although we still feel that this might be too early for a mainstream Samsung Tizen device, anything is possible. Please note that the image used here is a concept design of the Galaxy S5 (SV).
Can you imagine a scenario where Samsung might release a non-Android Galaxy S5? Maybe you think Samsung might one day drop the platform altogether? If you're a fan of the Samsung Galaxy flagship device, would you consider using a Tizen version, or switch to another handset altogether if Android was dropped? We're really interested to hear what readers have to say about this, so do send us your comments.