Sony Xperia Z1 Mini specs seemingly confirmed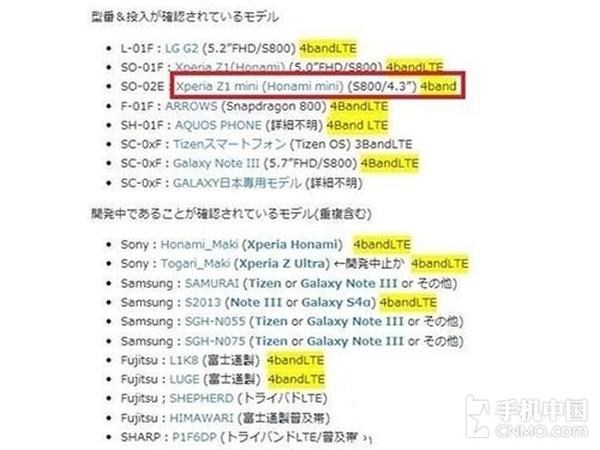 It seems that Sony is looking to take a leaf out of Samsung's book by releasing a whole host of new hardware as it looks to rapidly expand its smartphone range, and now the specs for the yet to be announced Sony Xperia Z1 Mini have been seemingly confirmed.
A few days ago an image of what was allegedly the Sony Xperia Z1 Mini appeared which followed rumours last month of such a device being in the works with the main thing being scaled down was the actual size of the device instead of the specs, which is unlike other mini versions of flagship handsets.
Now the image that you can see on this page has appeared that is allegedly of a document that confirms at least some of the specifications of the unannounced device. It seems to confirm that under the hood will be the Qualcomm Snapdragon 800 quad core processor powering a 4.3-inch display.
There is no mention of the screen resolution but earlier rumours hinted at a 720p HD display compared to the Full HD display on the Xperia Z1, while other features are thought to include 2GB of RAM along with the same 20.7-megapixel rear facing camera with Sony G Lens that is found on the bigger handset.
Internal storage is tipped to be at only 8GB but microSD card support is rumoured to be a feature along with Android 4.3 Jelly Bean from launch, but we will have to wait for anything official to come out from Sony before we will know for sure.
Would you like to see this handset being released soon?
Source: CNMO via Google Translate.