Amazon Kindle Fire 2 not looking so pretty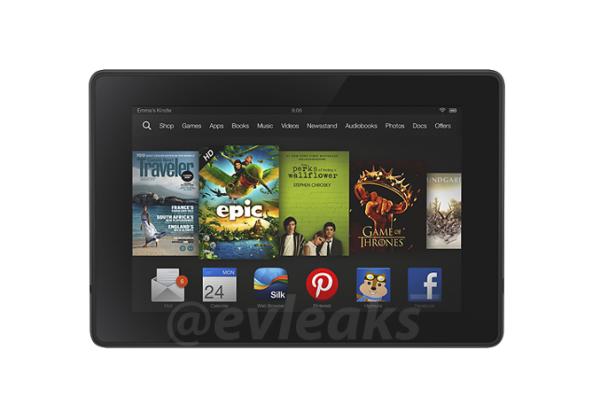 With any mobile device within a year you would normally expect a new model to be announced or even released that would also see some improved specifications, and sometimes a lower price but what could be the Amazon Kindle Fire 2 is not looking so pretty.
We have been hearing a number of rumours over the last few weeks that have centred on the Kindle Fire HD 2, which is thought to have some high-end specifications, and the image that you can see on this page comes courtesy of serial tipster's evleaks.
It is down as another upcoming Kindle and looks to be the entry level Amazon Kindle Fire 2, which is rumoured to have a slightly upgraded 7-inch display with a 1280 x 800 resolution compared to the current model that has a resolution of 1024 x 600.
Other improvements are thought to include an increase to 1GB of RAM up from 512MB, but other than that most of the specifications will largely the same which includes a dual core processor. The pricing is expected to remain largely the same unless Amazon can pull a surprise and bring out a device that will undercut a lot of the competition which is getting fiercer all the time.
As you can see from the image though the device does have rather large bezels surrounding the display, and if this is the real deal it may put of a lot of potential purchasers of the Kindle Fire 2.
Do think the Kindle Fire 2 looks ugly?