Nokia 108 announced, as cheap as chips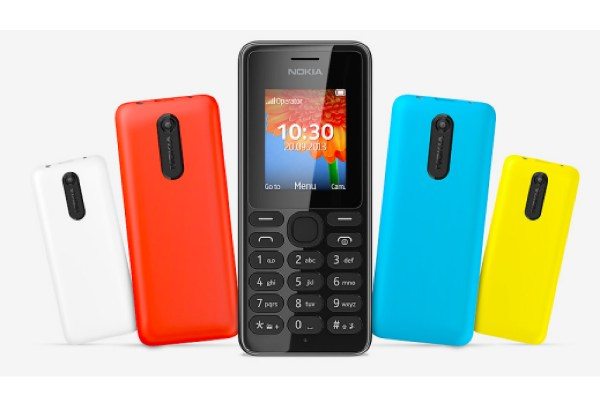 We can sometimes get caught up in the many higher-end phones available, but we should remember that there is also a huge market for more affordable devices. The Nokia 108 has just been announced, and it's as cheap as chips but still includes a camera, albeit basic.
The price of the low-end Nokia 108 is just $29 excluding taxes and subsidies, and at that price the phone seems likely to make it's mark. It's not too far apart from the Nokia 105 that arrived earlier this year, although the 105 did not include a camera.
Specs of the Nokia 108 include a 1.8-inch display with 160 x 128 resolution, 0.3-megapixel VGA rear camera, FM Radio, MP3 player, and microSD support up to 32GB. It also features Nokia Slam that will enable users to share photos and more with other devices via Bluetooth.
Dimensions of this new Nokia phone are 110.4mm x 47mm x 13.5mm and it weighs around 70g. The Nokia 108 will also be available as a dual-SIM version, and will feature the popular Nokia Snake game.
It has a 950 mAh battery that offers standby time of around 30 days or 25 days for the dual-SIM version. It's scheduled to release in Q4 in red, black and white color options, with cyan and yellow versions following later.
It you want to see more on the Nokia 108 we've embedded a video below this story. You can also head to this Nokia 108 product page or for the dual-SIM version head here.
Would you appreciate this entry-level phone? What are your thoughts on the extremely low pricing for the Nokia 108? Send your comments to let us know.
Source: Nokia