HTC One Max in clearest images yet, looks stunning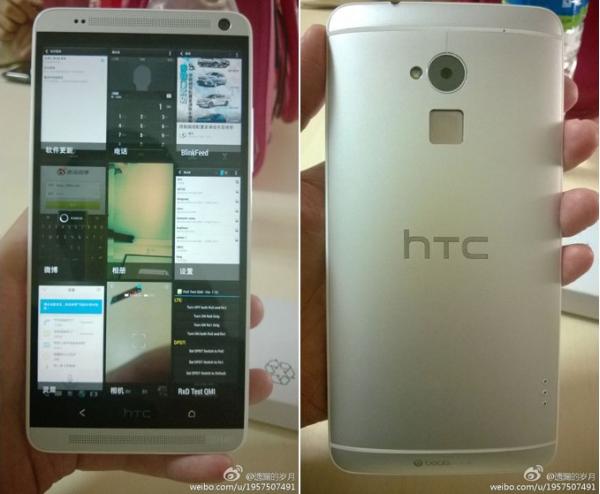 The phablet smartphone market that was kicked off back in 2011 with the launch of the original Samsung Galaxy Note has been growing rapidly this year with a number of different manufacturers getting in on the act. A device that we have seen and heard a lot about recently is the HTC One Max, and now the yet to be announced device has appeared in the clearest images yet and looks stunning.
We heard yesterday about the possible pricing for the handset over in China along with some of the specs, and now the image that you can see on this page has appeared on a Weibo account and seems to be the HTC One Max.
These images fit in with previous ones that have appeared and clearly show again what could be the fingerprint scanner on the rear of the device. It also seems that HTC has decided to fit the power button on the side of the handset.
The HTC One Max is rumoured to come with a 5.9-inch Full HD display and strangely powered by the same Qualcomm Snapdragon 600 quad core processor as the HTC One, but you would have thought it would have the Snapdragon 800 chip instead.
Until the handset is officially announced though we won't know for sure the full specifications of the device, but the smartphone certainly looks good and could pose a real threat to the Samsung Galaxy Note 3 which is due to be released next week.
Do you like the look of the HTC One Max?