iPhone 6 with iPad leanings visualized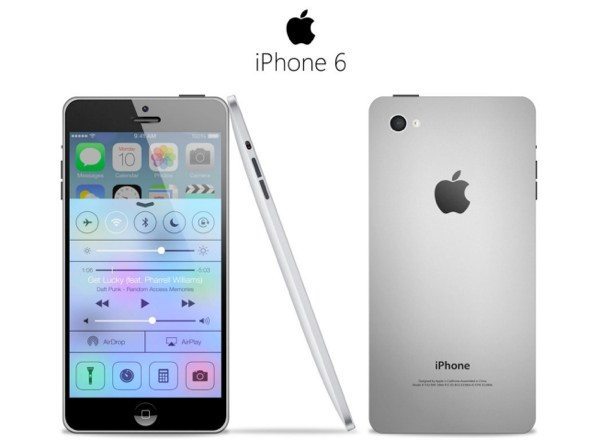 The iPhone 6 may not be one of the first smartphones you think about at the moment, with the iPhone 5S and 5C due to release on Friday. However, we're always looking onwards to the next devices and we're not the only ones. Now an iPhone 6 with iPad leanings has been visualized.
Concept designers are constantly thinking ahead to future smartphones and we have already seen other examples of iPhone 6 renders. It's good to get an idea of the potential for future devices, and this design is rather interesting.
It was designed by DeviantArt member iNasko who wondered how the iPhone 6 could be made a little different from current offerings. This iPhone concept was inspired by the 2010 iPad and adapted to phone size, and it features a larger 5-inch display.
It has a metallic casing and from what we can see it tapers slightly towards the bottom of the handset. It looks pretty sleek considering it's based on the original iPad tablet design, but we're not sure how readers will feel about this idea?
We're not sure we like it as much as a previous concept we looked at which had incredibly slim bezels at the top and bottom of the display whereas the bezels on this latest concept are still pretty large apart from the sides.
Tearing ourselves away from concepts and focusing on the genuine iPhone 6 for a moment, you may want to look at some predictions regarding the premium smartphone for 2014 and the possibility of the display having sapphire coating.
We'd really like to hear your opinions on this latest concept design for the iPhone 6. Would you be impressed if Apple came up with similar styling for the phone? Maybe you have your own ideas for what could improve the design of the iPhone?
Source: DeviantArt