Samsung Tizen S flagship imagined with flair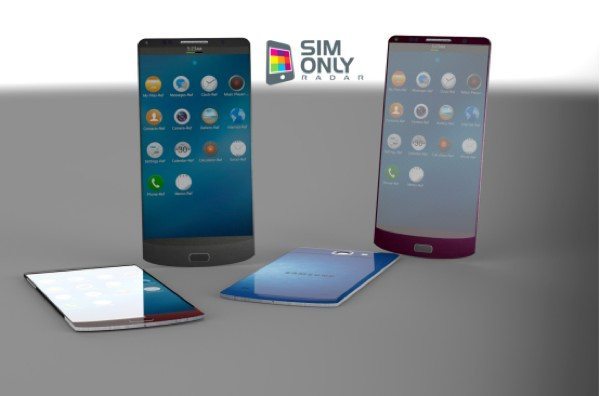 Samsung has been supporting the development of the new Tizen mobile operating system, and at one time it looked likely that only future budget Samsung phones might run the new OS. Now a Samsung Tizen flagship smartphone has been imagined with flair that we thought readers would be interested in.
Earlier in the summer the first Samsung device that was to be launched running Tizen was pushed back to October rather than releasing in August when it was expected. Recently there have been also been suggestions that Tizen could even come to a future flagship Samsung device such as the Samsung Galaxy S5.
When we discussed this we felt it was highly unlikely that Samsung would drop Google Android altogether. If Tizen was ever to be introduced to a future flagship device it is more likely that there would be both Tizen and Android versions of the phone.
However, the seed has now been planted of an upcoming Samsung flagship running Tizen, and one designer has come up with a concept design of such a device. Looking at concept ideas can be interesting as they offer a take on what future devices might have to offer, and this Samsung Tizen S phone has real style.
At one time it seemed unconceivable that there might ever be a Samsung Tizen flagship smartphone, but the image here is an envisioning by SimOnlyRadar. The designer has also come up with some specs for this concept Tizen phone.
It's powered by a 1.9Ghz Exynos 5 Octa processor, has a 4.8-inch Super AMOLED display, 2GB of RAM, and 32GB of internal storage (expandable via microSD). It also packs a 16-megapixel rear camera with image stabilization and 4K video capture, a 2-megapixel front-facing camera, and it runs Tizen 3.0.
The metallic casing comes in black, blue, red and purple color options and the handset is extremely thin. Design-wise you're looking at an edge-to-edge display, with a curve to the lower edge of the device and a squarer look to the top.
This is a rather beauteous smartphone concept and we'd like to know what readers think of it. Do you think that Samsung will ever release a top-end Tizen smartphone? If so, would you like it to look something like the design shown here? Let us have your comments.
Source: SimOnlyRadar.nl (Google Translated)