UK to test emergency alert system for mobiles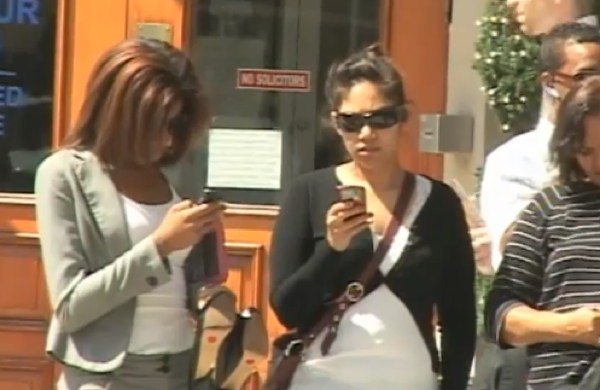 At Phones Review we wonder why this hasn't been done before, but finally the UK is to test emergency alert systems for mobiles phones. This idea is widely used by countries including the US and Australia, and a government test will now take place in the UK during autumn.
These alerts would be sent to mobile phones when the situation calls, such as when there are local risks, flooding or industrial accidents. Around 50,000 people will be part of the upcoming testing and will receive messages.
Pilot schemes will take place in three areas to begin with. They are Easingwold in North Yorkshire, Leiston in Suffolk and the city centre of Glasgow. The trial scheme was announced by the Cabinet Office, and O2, Vodafone and EE are working with the government to conduct the trials.
Participants receiving the mobile alerts will provide feedback, and local focus groups will also be established to gauge opinion. The testing begins this month and will carry on through October and November.
In early 2014 a full report of the scheme will then be considered by ministers. If the public alert system is then fully initiated it will be used in times of "genuine emergency" only according to Cabinet Office minister Chloe Smith.
Two methods of emergency alerts to mobile phones will be used in the trials. The first will uses text messaging and the second will utilize cell broadcast technology that has its own dedicated network, not already used for texts or calls.
The latter method would mean that it would be more difficult for anyone to impersonate SMS alerts, which could obviously cause chaos, as they could only be delivered by mobile operators. However, some are concerned that any sort of system could be targeted by hackers.
Chester Wisniewski is a senior advisor at the data security firm Sophos and said, "Anything that carries the gravitas of a national alerts system will be a target for hackers. They are opening themselves up to vulnerabilities."
However, the government line is that the authorities involved in the trials will be watchful of any "sign of abuse." It will be interesting to see how the initial testing of a UK emergency alert system works. Meanwhile we'd like to gauge reader's opinions of this.
Do you think this is a great idea and feel that the UK should follow in the footsteps of other countries that use this kind of service? Maybe you're concerned about security issues or feel the system could be misused? Let us know with your comments.
Source: BBC News