Android 4.4 KitKat arrival seemingly confirmed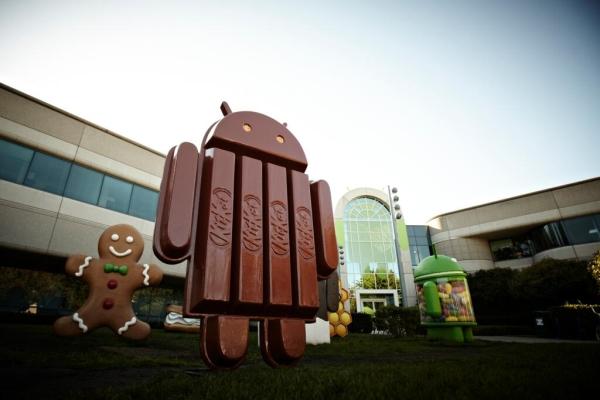 We have been seeing numerous leaks in the last few weeks about the Nexus 5 that have included specifications and features, and when any such device does eventually get released it will obviously bring with it a new version of the operating system. Now it seems that the arrival of Android 4.4 KitKat has seemingly been confirmed.
For months it was widely believed that the next stage of the Android operating system would be called Key Lime Pie, but Google decided to call it KitKat with a tie-in with confectionery manufacturer Nestle.
This deal would mean that more people would have more insight into what was going on behind the scenes, and recently there has been talk that the software would release along with the Nexus 5 on October 14th.
Now this has sort of have been confirmed by a Nestle employee who was responding to a question about the software's availability, and while the person didn't nail down an exact date they did confirm an October release.
So we will now have to sit tight and await the arrival of some press invites to go out for an event that will showcase the new software along with the Nexus 5 and Nexus 10 devices. Of course once the software has been released we will again start the long process of hardware manufacturers pushing out the firmware to devices.
Owners of Nexus hardware will be treated to the software pretty soon after it has been announced officially, which has always been one of the major appeals of owning a Nexus device.
Source: Droid Life.