New Microsoft Surface 2 and Pro revealed with price, dates
So far Windows tablets haven't really taken the world by storm unlike the Android and iOS devices that are available, but now the Microsoft Surface 2 and Surface Pro 2 have been officially unveiled by the company along with pricing and release dates.
Both devices are promised to provide better battery life and performance as well as a better user experience thanks to Windows 8.1. The Surface Pro 2 is similar to its predecessor and is based on Intel's Intel i5 processor.
This is promised to provide better performance along with 60% longer battery life according to Microsoft, and it also features a redesigned kickstand that offers another position for when using the device on your lap. It will come with either 4GB of RAM with 64GB or 128GB of storage, and 8GB of RAM with 256GB or 512GB of storage.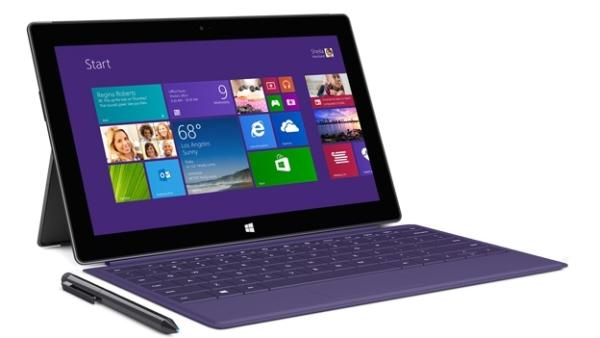 It has a new Full HD ClearType display which will have improved colour reproduction along with improved sensitivity for use with the Pro Pen and starts at £719/$899.
The Microsoft Surface 2 has the scaled down version of Windows 8.1 and comes powered by the Nvidia Tegra 4 processor and uses the same Full HD display that the Pro 2 uses, but the Surface 2 is slightly thinner and lighter than the model it is replacing.
It also now features a USB 3.0 port for faster data transfers and the rear camera has been increased to 5MP, while the front shooter is now 3MP. To tempt more consumers to the device the company is offering a free version of Microsoft Office RT with every unit as well as a year of international calling via Skype.
There will also be unlimited Skype Wi-Fi and 200GB of free storage via SkyDrive for two years, and the device will come in either 32GB or 64GB storage options starting at £359/$449. Both devices will be up for pre-order starting from tomorrow with deliveries due to start on October 22nd, and the company has also announced a number of new accessories as well with more information can be found here.