Android Device Manager remote lock feature added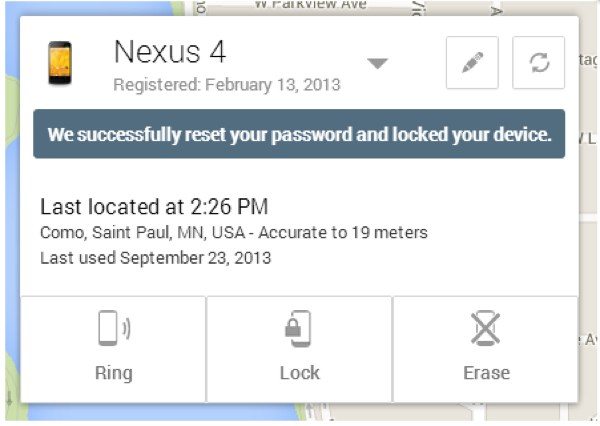 Last month a new Google initiative called Android Device Manager became available via a Google Play Services update. The service consists of an Android app and website and is available for devices running Android 2.2 or later. Now Google has added a new remote lock feature for Android Device Manager.
Android Device Manager is Google's answer to Apple's Find My iPhone app, and last month we informed readers that the Google track and find service was now live. Device Manager also enables users phones to ring at full volume if they've put it down and forgotten where, or it's been hidden, and it also enables users to delete the data off a missing phone.
Wiping all the data of a phone can feel like a drastic move for many users, but now it's possible to add some valuable time before you need to do this. It is now possible to remotely lock your device, for further security if you device is misplaced or has been stolen. This removes the necessity to remove the data from your device straight away.
The Android Device Manager will be able to override any method that has been used to lock an Android phone, and will enable the user to create a new password to unlock the device, if the missing phone is ever retrieved. As well as this, users can turn off the display if it's on.
To use this new Lock button feature you'll need to make sure that Android Device Manager is detailed as a device administrator within the security section under Settings. The web interface for Android Device Manager can be found here.
Are you already using Android Device Manager for your Android phone? What are your thoughts on this new remote lock feature that is now available? We always appreciate your comments.
Source: Android Police