First Microsoft Surface 2 and Pro 2 video promos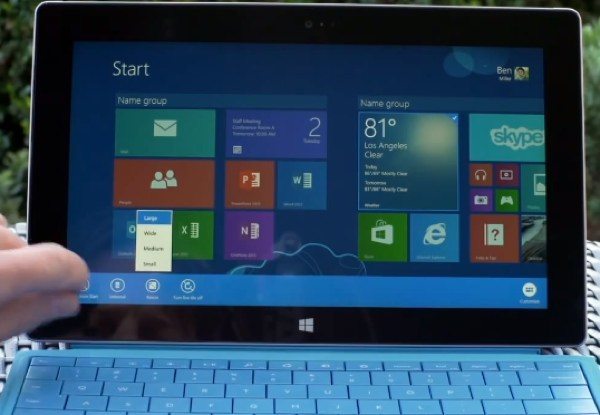 The Microsoft Surface 2 and Surface Pro 2 were both officially announced yesterday and will release in October. They are said to offer improved performance and battery life over their predecessors, and now the first Microsoft Surface 2 and Pro 2 promo videos have been released.
Yesterday we gave readers specs, release and price details for both tablets, and although the original versions of these Windows tablets didn't exactly take off, Microsoft will be hoping that that the newer versions will do better.
We've embedded two YouTube videos below this story that are the official promo videos for each device, firstly for the Surface 2 and then for the Surface Pro 2. The video for the Surface 2 shows the new kickstand with dual positions, and also shows the Type Cover and Touch Cover for the device.
It also points to the Surface 2 being thinner, lighter and faster than the original version, and how it's possible to create your own personal touch for the device. The video aims at showing its suitability for work and leisure purposes, therefore illustrating a wide appeal to consumers.
The second Surface Pro 2 video leans more towards business use for the tablet, in an attempt to capture the business sector of the market. It shows the versatility of the tablet in the working environment, either while users are at their desks or on the go.
Are you intending to purchase the Microsoft Surface 2 or Surface Pro 2 on release? Do you think the tablets will be more successful this time around? Send your comments to let us know.