iOS 7 apps login problem for some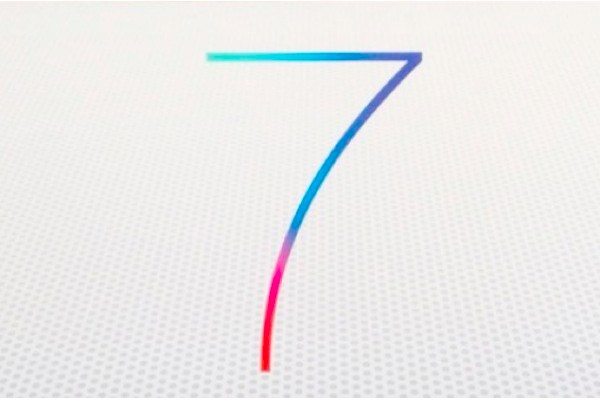 There has been a lot of admiration for Apple's iOS 7 since it saw a public release last week, but we often find issues can come to light soon after an operating system update. That is also the case for iOS 7 as we've already heard concerns over battery drain. Now it's reported that there is an iOS 7 apps login problem for some users.
We recently informed readers that many people had noticed severe battery drain on their devices after the iOS 7 update, particularly for the iPhone 5. We received many comments from readers saying they had this problem, and we now wonder how widespread the login issue is?
While it's unclear exactly what is causing this issue, it could be due to a Background App Refresh bug, and this is causing some third-party apps to be removed out of login sessions. This is obviously pretty frustrating, as users affected then have to keep re-entering their login details. It's also very frustrating for developers as the issue appears to lie at Apple's end rather than any issues with their codes, but these kinds of difficulties can deter people from using their apps.
Oddly this difficulty isn't affecting all third-party apps. Facebook for example doesn't appear to have been affected. However, when Background App Refresh is activated there are sometimes issues with apps such as Mailbox, and Snapchat.
Mailbox is said to be trying to find a solution but feels that the root cause is possibly the Background App Refresh feature. Subsequently an app update has already been presented to the App Store that would disable Background App Refresh.
Although the feature can be very useful, especially for apps that don't have push notification support or are time-sensitive, if you are experiencing the problem it is possible to turn off Background App Refresh altogether under the Settings section. Alternatively you can choose to only toggle the feature off for individual apps.
As we mentioned before, we often find that issues are thrown up shortly after an iOS update, but these are usually ironed out pretty quickly with software updates. Hopefully that will also prove to be the case with this iOS 7 app login issue.
At this stage we have no way of knowing if this is a common problem, or whether it's a more isolated issue. It would therefore be interesting to hear from readers on this. Have you noticed any problems with app logins since the iOS 7 update? If so, is it any apps in particular that are affected? Let us know with your comments.
Source: The Verge