iOS 7 multitasking gestures and close multi apps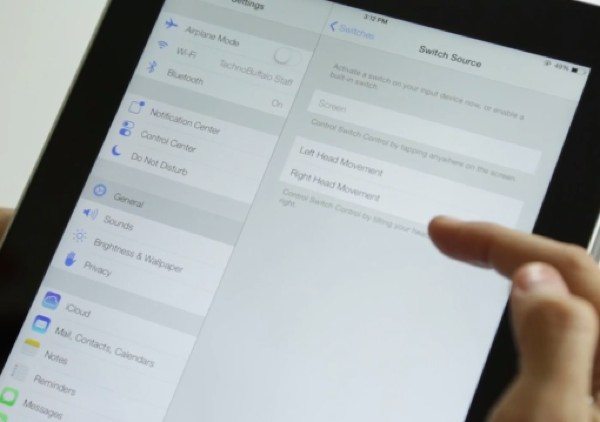 Apple's iOS 7 is finally here and millions of people are now getting to grips with the totally revamped look and new features and improvements. There's a lot to take in and we've already taken a look at some aspects. Today we want to talk about iOS 7 multitasking gestures and how to close multi apps.
Previously we had a brief look at multitasking and also Airdrop on iOS 7, simply explained with a concise video that showed how to launch the switcher, switch between apps and close them. The new multitasking switcher is pretty clever stuff as iOS 7 will learn from your usual use of apps and will update content at appropriate times based on your usage.
There are a lot of aspects of multitasking that many people still don't know about though, so now we've rounded up some further videos that demonstrate more about multitasking gestures, including head gesture controls. The first video that you can see below this story shows how to use head gestures to interact with an iPad.
The 4-minute YouTube video shows more about head gestures that were available when iOS 7 was in beta form and have now come to iPhone and iPad. This is a little known quality of iOS 7 and is very clever stuff. The video shows how to access switch control via Settings and how to activate this for aspects such as the Home button or Siri.
The second video is very brief but shows a neat trick for iOS 7 multitasking, whereby you can close two apps at once by using two fingers. This can also be done using three fingers to close three apps at the same time.
The third video concentrates on the many gestures available with iOS 7 generally. It's a helpful look at how to swipe for various features including Mail, Spotlight, Safari, the Photos app and more. We hope that readers find these videos useful to discover more about multitasking and gestures on iOS 7.
You might also want to check out a previous article that explained more about the Control Center and Notifications. Now that there has been a little time to get used to iOS 7 we'd like to know what readers think of the updated operating system.
Are you now getting used to the many changes with iOS 7, such as Multitasking, Airdrop and more? What are your initial impressions of the improvements and new look? Let us know with your comments.

Source: Product Reviews