Samsung Galaxy S4 getting official gold treatment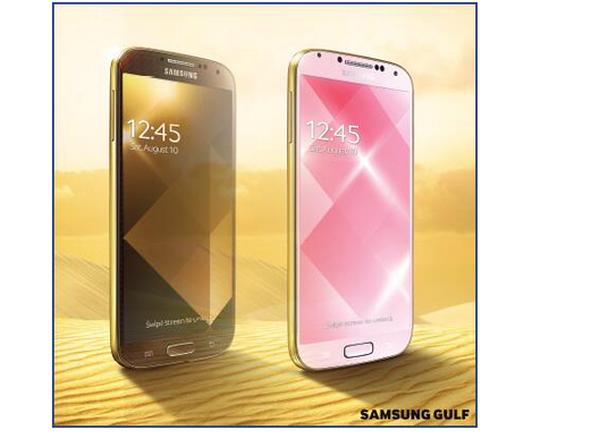 It is not unusual for new smartphones to be released with only a couple of colour options available at the beginning, but later down the line we get to see a number of other choices added. Now it seems that one colour is proving to be popular as the Samsung Galaxy S4 is getting the official gold treatment.
Not long after Apple provided its fans with an all new gold finish for the iPhone 5S Samsung has announced two versions of the Galaxy S4 in gold. The device will still likely feature the same plastic body and internal specifications with the gold finish taking up the back as well as the sides, but there seems to be a choice of either a deep chocolate brown face or an almost pastel pink.
This could easily be a case of Samsung seeing the popularity of the gold iPhone 5S, but the colour has always been popular in many Asian markets so is looking to take advantage of this with its own gold offering.
Not much else is currently known about the Gold Edition Samsung Galaxy S4's except from the image that you can see on this page that came from a tweet from Samsung Gulf. We have already seen the Samsung Galaxy Golden flip handset, and there have been rumours that we could even see a gold coloured HTC One at some point.