New Speedtest 3.0 update, Android app reviewed on Galaxy S4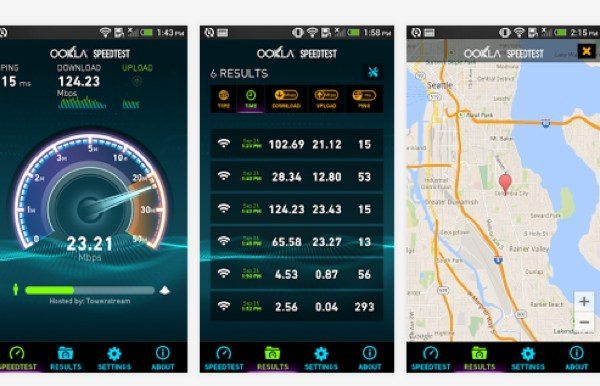 Many readers will have heard of the Speedtest.net app from Ookla, and some of you may have been waiting for the new Speedtest 3.0 update for Android devices. The app update is now available and we have details ahead, as well as a review of Speedtest 3.0 for Android on the Galaxy S4.
The Speedtest.net app for Android received the update to version 3.0 yesterday and offers testing in under 30 seconds with a one-tap connection. Ookla's global network enables accurate results wherever you are, and the Speedtest app tool is one of the most popular apps available for testing Internet speeds.
Users can find out Download, Upload and Ping, with real-time graphs depicting connection consistency. The app enables users to verify promised speeds for devices and troubleshoot, and results can be easily shared. The update to the app provides an improved testing engine and a completely new interface.
You can find the app at Google Play here. It's a free app although ads can be removed with a $0.99 payment, and it's compatible with devices running Android 2.2 or later. Below this story we've embedded a 4-minute YouTube video showing Speedtest 3.0 on the Samsung Galaxy S4.
The update review shows the change in appearance of the Speedtest Android app, which now looks the same as it does for iOS devices. It is now much more attractive and the video goes on to show navigation around the speed test app, such as the Results sections.
It then shows one of the neat new features of Speedtest for Android with a Map display for each test in the results history. You also get to see testing in action on the Galaxy S4. We won't give away the results as you can check that out on the video for yourselves.
Are you just about to download Speedtest version 3.0 for Android from Google Play? If so, we'd like to know what you think of the improvements offered by the latest Speedtest app update? We'd appreciate your comments on this.