Samsung Galaxy Note 3 benchmarks, USB 3.0, S-Pen features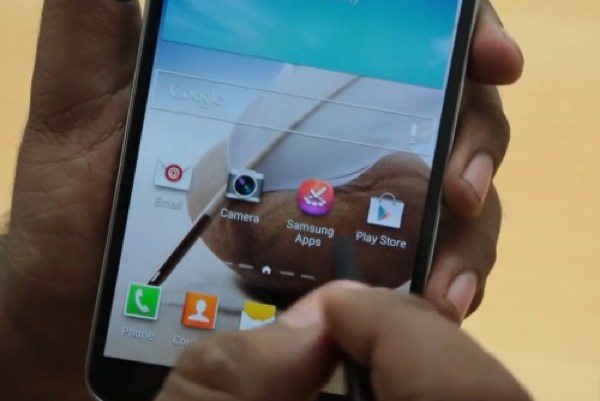 The Samsung Galaxy Note 3 smartphone has now released in many regions with the US to follow shortly. Today we want to offer readers a look at Samsung Galaxy Note 3 benchmarks, USB 3.0, and S-Pen features via some useful videos.
Anticipation for this device has been high, and it should be another big success for Samsung, but many new users will be getting to grips with the device. That's where video demos can be helpful, as information can be much more easily absorbed if you see something detailed, rather than reading a long-winded explanation.
We have three Galaxy Note 3 YouTube videos for you to view below this story. The first is a 3-minute look at benchmark results with the variant that uses the Exynos 5 Octa-processor. It runs through various benchmarks, AnTuTu, Basemark X, GFX Bench, Linpack Pro, Nenamark 2 and Vellamo.
We won't give you all of the scores here as you can check out each result as they feature on the video. At the end you get to see all of the benchmark results shown at once for easy reference.
The second video is a 3-minute demo of the Galaxy Note 3 USB 3.0 feature, which is backwards compatible with the micro USB port via a cable. The video shows USB transfer speed of a file between two devices, which is noted as pretty fast.
The final video below this story is a 7-minute look at using S Pen on the Galaxy Note 3. The Air Command feature is shown in plenty of detail, with Action Memo, S Finder, Screen Write, Scrap Booker, and Pen Window all clarified. Pen Window is said to one of the most important aspects, and all of the information shown on the video is extremely useful.
Have you just purchased the Samsung Galaxy Note 3, and if so are you still coming to terms with the many features on offer? Let us know if you find these videos helpful by sending us your comments.