Samsung S Pen artwork inspires new Pen Up app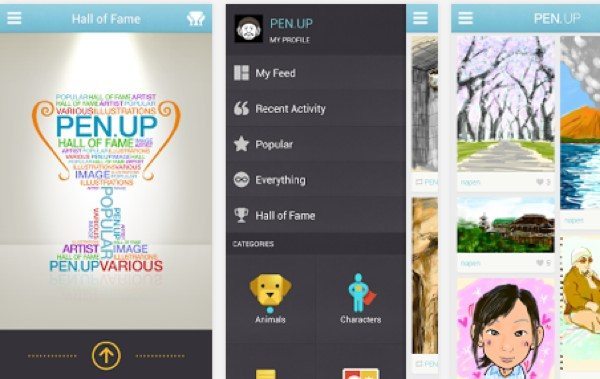 Many readers will be familiar with the S Pen stylus that is included on the new Samsung Galaxy Note 3 and other devices. It appears that many people have been putting the S Pen to good use and been very creative in the process, as Samsung has just launched a new Android app inspired by the S Pen called Pen Up.
This is a social networking app built around digital artwork produced by the S Pen stylus. Users get a personal feed for their own doodles, sketches and artwork, call it what you will, which can be grouped thematically.
The PEN.UP app also offers the ability to like or follow others and share your creative works with others around the world. If you're really serious about your creative masterpiece you can vie for a place in the Pen.Up Hall of Fame, which is an exclusive space for the "best of the best."
The Samsung Galaxy Note 3 has already released in some regions and is still rolling out in others but the app supports any Samsung S-Pen supported device running Android 4.0 or later. The Pen.Up Android app is free and available from Google Play here.
Pen.Up is receiving high ratings from users so far, so it looks as though it will be popular with S Pen users. Are you about to head to Google Play to vent your artistic streak with this app? Maybe you're already a user of Pen Up and could share your thoughts about it with other readers by sending a comment