iPhone 5 vs Sony Xperia Z1 video review seems daft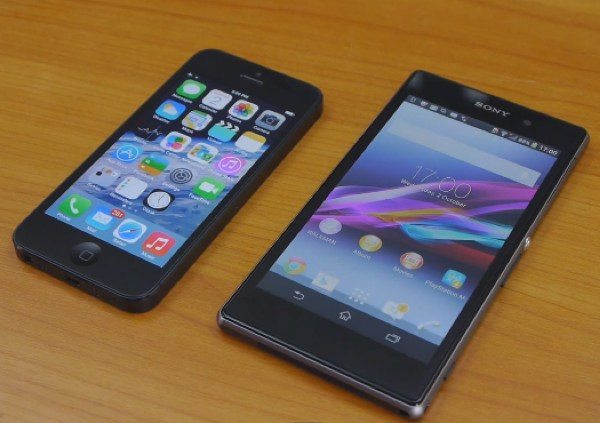 Every now and then we like to give readers phone comparisons to give them an idea of what might be the best choice for them. Today we have an iPhone 5 vs. Sony Xperia Z1 video review to share that details what these phones have to offer, but the more thought we give this, the more it seems pretty daft.
The Sony Xperia Z1 (sometimes referred to as the Sony Honami) is a camera-centric smartphone that was recently introduced. We've already given plenty of details about the Xperia Z1 as well as a recent video review roundup. On the other hand the iPhone 5 is Apple's former flagship, as the iPhone 5S and iPhone 5C recently released.
If you have any interest in a video comparison of these two phones then obviously feel free to check out the Phone Arena video below that gives a really good look of the two devices. However, considering the facts the video could be a waste of your time.
Firstly the iPhone 5 is around a year older than the Xperia Z1, which makes the exercise pretty pointless considering how specs have moved on in that time. Secondly, although the iPhone 5 has stood the test of time pretty well, it cannot even be ordered through Apple online now, as the new iPhone 5C has replaced it in the Apple lineup.
People are highly unlikely to be considering a choice between these two phones then. Of course a comparison between the premium iPhone 5S vs. Sony Xperia Z1 would have been much more relevant, or even the iPhone 5C vs. Xperia Z1.
This is not the only video comparison we have found on YouTube showing these two devices. Other iPhone 5 and Xperia Z1 faceoff videos are available from the likes of Multi Technical Review, GadgetJM and VidxHD, although at least the last two were posted on YouTube in the days just before the new iPhones were launched.
We're interested in your thoughts on this? There may be some rare instances when the iPhone 5 vs. Sony Xperia Z1 comparison might be useful (although we can't think of many), but maybe you know different?