BlackBerry Empathy with Android could revive company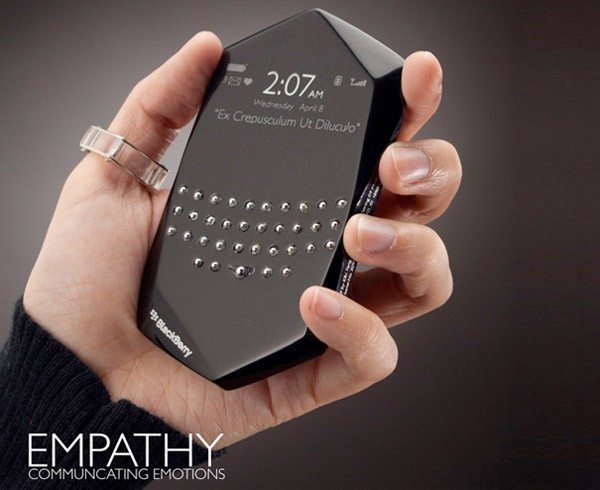 There are two popular operating systems that do well, one is iOS and the other is of course Android. We all know that iOS will never make it to any non-Apple device but as for Android it seems to get everywhere, so how about putting the Google software onto BlackBerry devices — remember the BlackBerry Empathy?
BlackBerry is apparently going to record costs of around $400 million, which is a lot more than they first projected and with cutting its staff by 40 percent and selling other parts of the business is a shock. Bloomberg reports that it will cover the cost of firing 4,500 workers, a major sale is about to happen where the company will lose assets, estates and much more.
The company is seeing a major drop in sales, they are looking at selling for a massive $4.7 billion buyout from its largest shareholder, which is Fairfax Financial Holdings Ltd. (FFH). BlackBerry has struggled to keep its head above water in the smartphone market, especially when you have the likes of Apple and Samsung breathing down the neck.
BB is also cutting down its unsold phone inventory, and the tag for this is a huge $1 billion. It also looks like electronics supplier Jabil Circuit Inc will cut all ties with BlackBerry, does this mean BlackBerry will stop making phones altogether?
Try one last thing BlackBerry
Remember the BlackBerry Empathy concept phone? As we all know 'Empathy' is all about emotions and BlackBerry needs to get emotional and try one last thing to save the falling company, it will need your help Google. Produce and then release the BlackBerry Empathy running Android 4.5 next year, if BlackBerry started to use the Android Eco-system we believe this would save them. HTC, Samsung and many other smartphones running Android are doing very well indeed.
The BlackBerry Empathy would beat all smartphone design by a large margin, look at it below its so sexy. The Empathy smartphone could be released with a biometrics ring that sends emotional data to the device, it lets the device know what mood you are in.
Just imagine the BlackBerry Empathy design (Watch video below), released with the biometric ring and how about a BlackBerry smartwatch to go with it. Sell the whole lot for around $800 or some amazing contract deal and I believe they would be onto a winner. The smartphone, the ring and the smartwatch all in one bundle deal running Android — JOB DONE and worth a try.
What do you think of the above; do you think the BlackBerry Empathy could save the company? In fact here is a thought, Google why don't you just buy BlackBerry and be done with it and call the company GoogleBerry!