New iPhone 5S, Galaxy S4 OtterBox Commuter Wallet case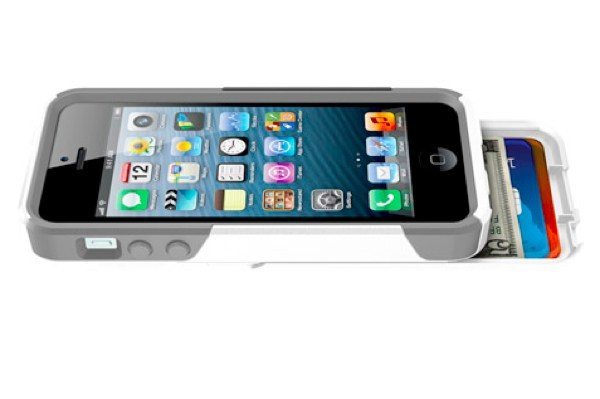 If you've just purchased a brand new phone then you'll probably want to protect it to keep it looking good. A new OtterBox Commuter Series Wallet case has just been introduced from the popular accessory maker, suitable for the Apple iPhone 5S and iPhone 5, and the Samsung Galaxy S4.
Cases are one of the most popular accessories for smartphone users and the Commuter Series Wallet not only offers protection for your device but also has room for cash and cards. The case is aimed at busy people on the go as it avoids the need for carrying a smartphone and separate wallet or purse as everything is in one case.
The Commuter wallet case prevents damage to your phone combined with secure storage with a sliding Wallet Drawer that can hold a bill and up to three cards. You'll know that your items are safely enclosed as there's an audible click closure, and the case offers easy access to the contents in the Wallet Drawer.
Your phone is cushioned by an interior slip cover layer and the case is made with a tough polycarbonate shell. The Commuter Series Wallet also comes with a self-adhesive screen protector. The iPhone 5S /5 or Galaxy S4 Commuter Series Wallet case is available from OtterBox here with a price tag of $44.95.
It comes in Black, Glacier or Primrose color options. The first two options are available now, although the Primrose version is listed as "coming soon." You can also get a look at the Commuter Series Wallet from Otterbox in a YouTube video that we've embedded below this story.
Will you consider the Otterbox Commuter Series Wallet case for your iPhone 5S, 5 or Samsung Galaxy S4? Maybe you've tried other OtterBox cases in the past and could recommend them (or not) to other readers?