HTC One Max seen in Verizon branding, release closer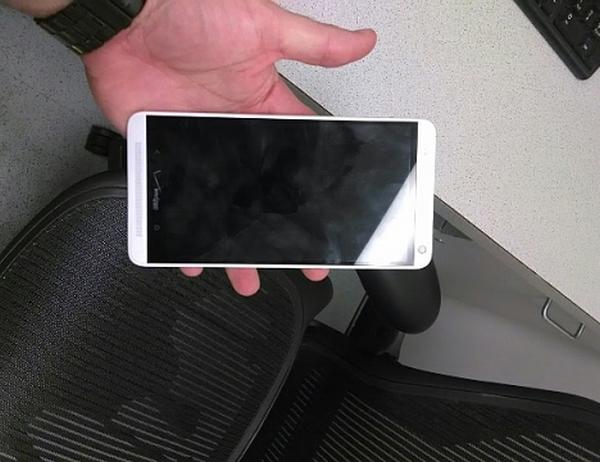 While Samsung may have the phablet smartphone market pretty much all to themselves things are beginning to change, and the HTC One Max is now seen in Verizon branding with the handsets release getting closer.
The HTC One Max is now being seen on an almost daily basis as recently it stopped by the FCC, and a couple of days ago some more images that showed some nice features that will be coming with the handset.
Now the image you can see on this page is the handset with some Verizon Wireless branding which seems to be continuing the more subtle branding from the carrier, and the image was taken inside one of the carrier's stores in the northeast where the handset was being demonstrated to employees.
It has also been confirmed that the rear of the device is removable and that the handset does feature a fingerprint scanner. We still don't know what processor will be powering that lovely 5.9-inch Full HD display but hopefully HTC will go with the Qualcomm Snapdragon 800 chip, which will then provide a handset that will then offer some serious competition to the Samsung Galaxy Note 3.
As the handset is already being shown off to carrier employees we can't be too much longer away now from an official announcement for the phablet device.
Are you thinking of getting the HTC One Max?
Source: Android Central Forums.