iPhone 5, 5S IN1 multi-tool utility case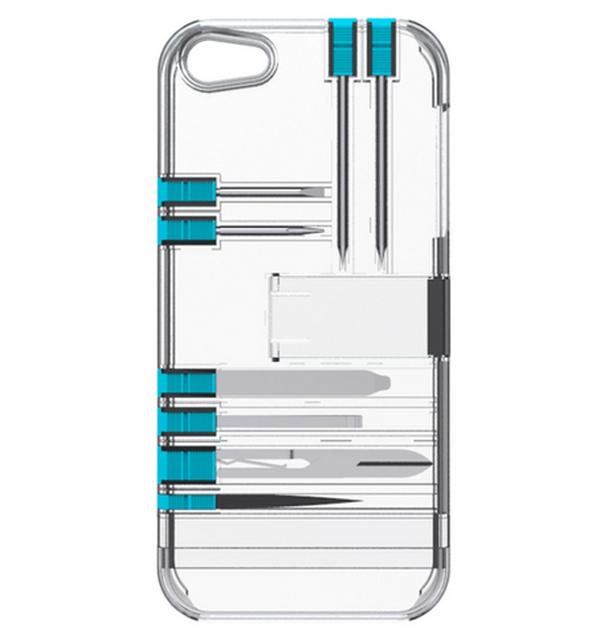 Smartphone owners have the choice of numerous accessories that can protect or enhance their handset, and today we have news of the iPhone 5, 5S IN1 multi-tool utility case that gives the handset some neat features.
We have seen a similar Swiss Army like case for the iPhone 5 before but the IN1 comes from an innovative case manufacturer with unique patent pending designs. Their products are promised to give users style along with functionality and the US designed multi-tool utility case is promised to come with a number of tools in a case without too much bulk.
The case comes in three colour options white, clear, and black while the actual tools come in a number of different colour choices and priced at $44.95, and for your money you get a case that features some useful tools.
These include a blue pen, red pen, kickstand, toothpick, nail file, scissors, flat head screwdriver, Phillips screwdriver, and some tweezers. The case has a polycarbonate casing and is TSA compliant with all the tools easily accessed from the case and click here for more info or to order, and if you already have an iPhone 5S or 5C you may be interested in our previous article that was looking at some OtterBox cases.