Mobile banking scene and its future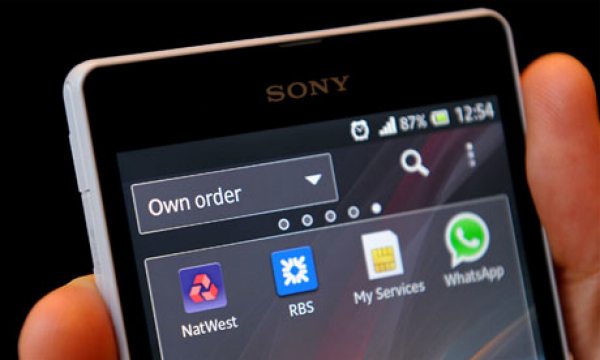 You're making your way to catch the train for work; you have a bagel in one hand and your phone in the other. Before you've even arrived at the platform you've checked your balance to make sure you have been paid, cleared off your credit card, transferred your rent payment to your landlord and paid back your share of last night's taxi fare to your friend. You board the train having finished your bagel and proceed to peruse your Twitter stream from around the globe. Stop for a minute and realise what a convenient and truly mobile world we live in – Mobile in every sense of the word.
Mobile banking really couldn't be easier or simpler, especially with Barclays new 'Pingit' and NatWest's new 'Pay Your Contacts' feature which enables you to pay back friends and family just by knowing their mobile number. The Head of Mobile at NatWest, Terry Cordeiro, who was able to provide some context for the current mobile banking scene provided some indication as to the future of smartphone banking.
"Essentially a good banking app just makes banking easier for customers. It's also a unique opportunity to build a really strong relationship with them. Our app bolsters high engagement levels because of its simplicity. It is easy to use and focuses on the everyday banking needs of our customers — it does the basics really well."
While many banking apps in general are struggling to turn mobile banking into a simple and seamless experience, organisations like NatWest who have prioritised their mobile offering over many years are now looking ahead. "We are looking to work beyond traditional banking, and we're currently looking at how we can help people do more with their money. The Get Cash feature, which enables you to withdraw cash from an ATM without your debit card is a good example of this. Pay Your Contacts enables you to pay back an IOU in a really simple, engaging way".
As with any advancement in technology, there comes the risk of overcomplicating a simple and effective idea. But if such mobile developments continue to offer something helpful and genuinely useful, it's likely that users will respond positively and enthusiastically. According to Terry, NatWest are looking to become 'more focused on helping customers understand their money better, and helping customers through smarter spending'. He also states that the feedback from customers suggests that they really want their bank to utilise the spend data that they have in a way that creates additional value for them.
Now, recommendations for offers and discounts are nothing new, and without the right data they can be somewhat hit and miss, if not a source of frustration for lots of people. What we've seen in the past from players in this space (such as Groupon) is just a barrage of offers to our inbox that brands have paid to promote. The key to attractive offers and discounts is that they need to be relevant to each individual customer. This could relate to a combination of spending habits, time of day, and location. Banks can use their commercial relationships with retailers as well as customer spend data and the unique connection with customers that Mobile brings to achieve this.
This isn't to say that the whole of Britain have taken to mobile banking and are ready for the next phase. Currently, only 20.4% of people in the UK are mobile banking, up from 9.7% in 2010* which means that the number of users has more than doubled in three years. But with 58% of Brits owning a smartphone that can facilitate this function, there are still plenty of people to be won over.
The UK banks are certainly aware that they need to pay attention to mobile. They collectively predicted that 67% of all their customers would be using some form of mobile banking by 2017, so it'll be interesting to see if this comes to fruition. If it does, more and more people will warm to mobile banking as a safe and secure way of handling their finances. And if the likes of NatWest's ideas catch on, the average commuter will not only be able to transfer their money en route, but they'll find a cheaper deal on bagels.
We just wish to thank one of our sources for the information above and the full insight into mobile banking and its future. Phones Review would love to know what you think about mobile banking and its future?