Samsung Galaxy S5 set for IP67 rating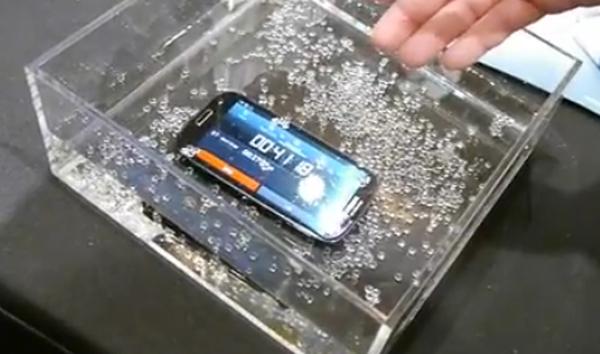 Sony got the ball rolling by releasing stylish smartphones that offered dust and waterproofing before Samsung joined the party with the Galaxy S4 Active, but now there are reports that next year the Samsung Galaxy S5 release is set for an IP67 rating without the need for an Active version.
There will be many smartphone users that have suffered the horrible experience of damaging their handset accidently especially with water, and recently there have been rumours that Samsung will soon be launching an Active version of the Galaxy Note 3.
Next year could be different though as reports are suggesting that the Samsung Galaxy S5 will have dust and waterproofing via the standard version of the device. It seems that the Galaxy S4 Active has proven to more popular than Samsung originally thought, so has allegedly decided to offer such things as standard in their flagship smartphones next year.
It is being claimed that the company is working with a number of new materials and could even alter its supply chain going forward as it tries to develop handsets that offer better protection than the competition.
For now this is just a rumour but it does make sense and we have already seen Sony offering such devices without the need for a separate version of a smartphone. We have already heard that the company could be looking towards more premium materials for next year's handset, and more recently there has been talk of better low light cameras also coming next year.
Would you like the Samsung Galaxy S5 to offer dust and waterproofing?
Source: ET News via Google Translate.