JW Library app including sign language for download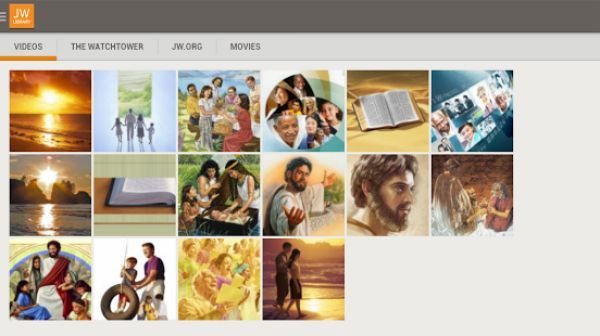 There are two relatively new apps that have been released for both Android and iOS users, the two applications include the JW Library and JW Library Sign Language by Jehovah's Witnesses.
The first app called JW Library, which is available to download right now over on the App Store and Google Play Store, you are a Windows Phone user then download here, this one comes with 6 Bible translations.
The JW Library outline of contents at the beginning of each Bible book, new world translations of the Holy Scriptures 2013, also comes with 20 Bible questions, cross references, footnotes, index of Bible words and a glossary of terms, appendix that includes charts, maps, timelines etc.
The app also contains the New World Translation of the Holy Scriptures with references of 1984 revision, and so much more. You can choose the bibles translation as well as choosing the bible book and chapter etc — please click on the relevant links above to download to your preferred device.
The next app is called 'JW Library Sign Language' by the same developers; this is available on the App Store and Google Play Store. This app has had a lot of good feedback and love by thousands; the application is great because it plays sign-language videos from jw.org, which is the official website of Jehovah's Witnesses.
Main features include the ability to watch the Bible as well as other videos in sign language, which can then be downloaded to your mobile device. This is a good feature because it means users can watch them even if they cannot connect to the Internet.
The JW Library Sign Language app also includes simple navigation, and easy to use look up of cited scriptures, which basically means you can swipe the screen to open the navigation drawer. We will not say too much more about these apps, please click on the relevant links and go and a look.

Are you using any of the apps above, if you are please do let us know how you are getting on with them?