Pantech Vega Note image reinforces fingerprint sensor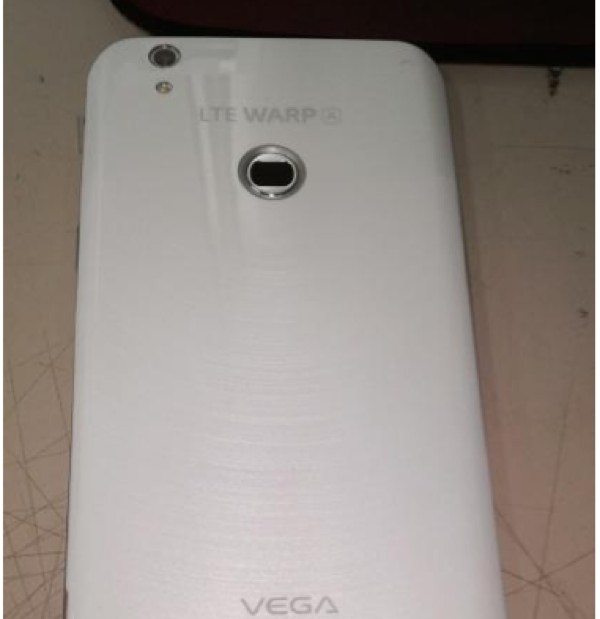 Tomorrow we expect to see the big reveal of the Pantech Vega Note at an official event, and we've previously heard of the possibility that this smartphone will feature a fingerprint scanner. Now a leaked Pantech Vega Note image reinforces the likelihood of a fingerprint sensor.
Recently we discussed the speculation regarding the Pantech Vega Note having a fingerprint scanner and also a stylus. The fingerprint idea already looked virtually confirmed by the invitations for the event, which showed a fingerprint on the bottom.
The back of the device on the invitation also had a wax seal that was rumored to be hiding the sensor. Now a leaked image has emerged ahead of the event that has strengthened this possibility even further. The image is claimed to be of the Pantech Vega Note and shows the reverse of the phone.
On the back of the phone we can clearly see what appears to be a rounded fingerprint sensor. There's no way yet of verifying whether this leaked image is what it claims to be, but it does tie in with what has been rumored so far.
The upcoming HTC One Max also looks to have a fingerprint scanner feature, but leaked images of this show it to be square-shaped. Unconfirmed specs for the Pantech Vega Note include a 2.3GHz Snapdragon 800 quad-core processor, a 5.9-inch Full HD display, 2GB of RAM, and LTE-A support.
It's likely to run the Android 4.2.2 Jelly Bean operating system. Hopefully we'll have all of the specs officially confirmed tomorrow at the event, including the Pantech Vega Note release availability and price.
If this latest leaked image is accurate, are you happy about the inclusion of a fingerprint sensor for the Pantech Vega Note? Maybe you're not at all bothered about this feature and more concerned with other specs?
Source: Phone Arena