HTC One Max launched with UK release favouritism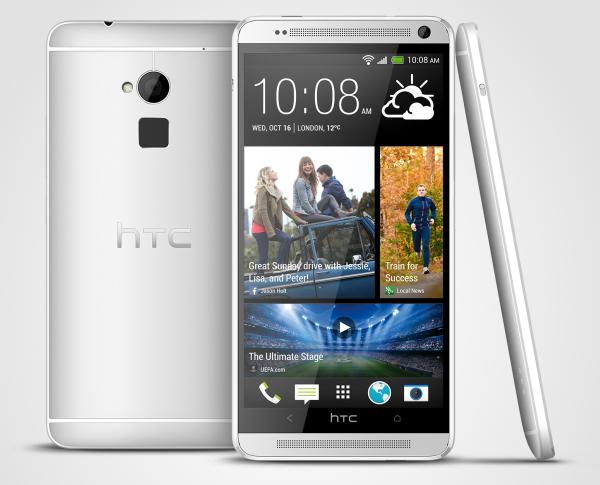 We have been teased for weeks now about a supersized version of the HTC One becoming available at some point in the future, and now the HTC One Max has been launched officially and will be available shortly in a number of markets, but will come with some UK release favouritism.
After months of leaks and ahead of a press event to showcase the device the HTC One Max has been unveiled officially, and the handsets specs doesn't bring any surprises following the numerous leaks that have proved to be correct.
We are dealing with a 5.9-inch Full HD touchscreen display that has the same quad core Qualcomm Snapdragon 600 1.7GHz processor that the original HTC One features, but it would have been nice if the company upgraded this to the 2.2GHz Qualcomm Snapdragon 800 processor.
There is a chance that we will soon find out the reasoning behind this at the official launch event, but other specs of the HTC One Max include 2GB of RAM, 4MP UltraPixel rear camera, 2.1MP front camera, HTC Sense 5.5, Android 4.3 Jelly Bean, and the device measures 164.5mm x 82.5mm x 10.29mm weighing 217 grams.
HTC has also revealed that the handset will be available in the UK via Vodafone later this week with other parts of Europe getting the handset shortly afterwards. The handset will be coming to Sprint and Verizon in time for the holiday season according to the company, but at the time of writing no pricing details have been provided.
Will you now get the HTC One Max?