HTC One Max vs Xperia Z Ultra vs Galaxy Note 3, specs talk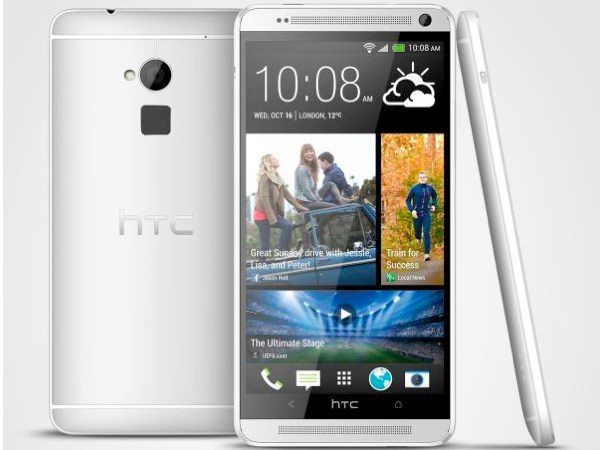 The HTC One Max smartphone was finally officially announced yesterday and will release in various world regions soon. This will be competing in the ever-growing phablet competition against devices such as the Sony Xperia Z Ultra and the Samsung Galaxy Note 3. Today we're looking at the HTC One Max vs. Xperia Z Ultra vs. Galaxy Note 3 in regard to specs.
Plenty of details had already leaked about the HTC One Max and there wasn't too much that surprised us from the official launch. It completes a trio of devices with the already released flagship HTC One and HTC One Mini, and is likely to appeal to those who prefer a handset with a large display.
There will be many people about to purchase a new smartphone during the busy holiday season, but it can be difficult to choose between the huge variety available. We'll highlight some of the key specs for each of these devices so that you can compare what they each have to offer.
Processor
The HTC One Max is powered by a 1.7GHz Qualcomm Snapdragon 600 quad-core processor, which was a disappointment to some who were hoping for the Snapdragon 800. The Xperia Z Ultra has a 2.2GHz Snapdragon 800 quad-core chip, while the Galaxy Note 3 has either a 2.3GHz Snapdragon 800 CPU or a 1.9GHz Exynos octa-core processor dependent on region.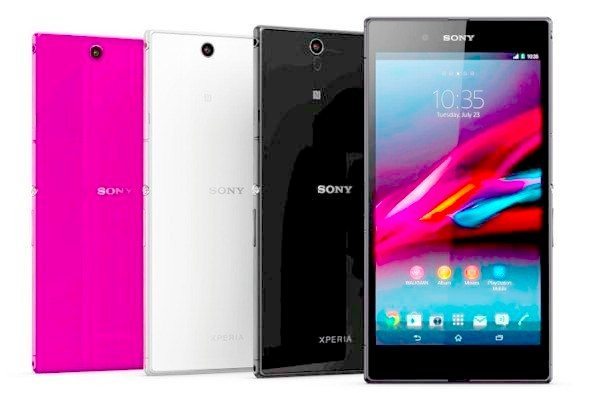 Display
All three of these devices have large but differering screen sizes in Full HD resolution. The One Max has a 5.9-inch display at 373 ppi, while the Xperia Z Ultra's measures in at a whopping 6.44-inches and is a Triluminous display with 344 ppi. The Galaxy Note 3 has a 5.7-inch Super AMOLED display at 386 ppi.
RAM and Storage
The One Max and Xperia Z Ultra both have 2GB of RAM while the Galaxy Note 3 packs 3GB. As far as internal storage is concerned the One Max comes in 16 or 32GB models, expandable via microSD to 64GB. The Xperia Z Ultra has 16GB on internal storage only, expandable via microSD to 64GB. The Galaxy Note 3 comes in 16, 32 or 64GB models (regions and carriers vary) also expandable via microSD to 64GB.
Camera Set-up
The HTC One Max features the 4-megapixel UltraPixel rear camera that featured on the HTC One and impressed many people, especially for low-light performance. This camera has autofocus and LED flash and benefits from features such as HTC Zoe with Sequence Shots, Always Smile and more. It also has a 2.1-megapixel front-facing camera and both cameras are capable of Full HD video capture.
The Xperia Z Ultra has an 8-megapixel rear camera with Exmor RS sensor, autofocus and Full HD video recording and 2-megapixel front-facing camera also with Full HD video recording capability. The Galaxy Note 3 has a 13-megapixel rear camera with autofocus and LED flash and many features such as Best Phone, Drama Mode and more, as well as a 2-megapixel front-facing shooter with Full HD video capture.
Battery
All three of these smartphones have sizeable batteries. The HTC One Max has a 3300 mAh battery while the Xperia Z Ultra has a 3050 mAh battery, and the Galaxy Note 3 sits somewhere between the two with a 32000 mAh battery.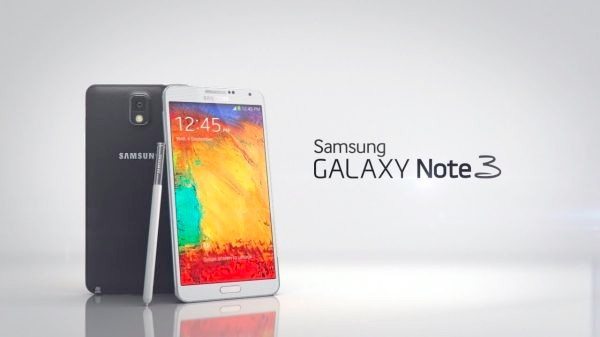 Operating System
These phones all run the Android operating system. The One Max and Galaxy Note 3 both run the latest Android 4.3 Jelly Bean OS with the One Max skinned with HTC's Sense 5.5 UI while the Note 3 is overlaid with Samsung's TouchWiz. The Xperia Z Ultra runs the slightly older Android 4.2 OS skinned with Sony's UI.
Dimensions and Weight
The One Max measure 164.5mm x 82.5mm x 10.29mm and weighs 217g. The Xperia Z Ultra measures 179.4mm x 92.2mm x 6.5mm and weighs in at 212g. Meanwhile the Galaxy Note measures 151.2mm x 79.2mm x 8.3mm and weighs 168g.
It's worth noting that all of these devices have many features that will add to the experience of using them but are too numerous to mention here. As well as this they all have individual benefits, as the HTC One Max has a fingerprint sensor, the Xperia Z Ultra is dust and water-resistant, and the Galaxy Note 3 has the use of the S-Pen stylus.
These three phablets will all be battling it out over the next few months and it will be interesting to see how they each fare. Choice of design will also play a part in any choice and this is very much a case of personal preference.
Hopefully after checking out our comparison you'll be a step closer to any choice that has to be made between these smartphones. Are you tempted to purchase any of these phablets in the coming weeks? If so, which one will you choose and why?