Nokia 107 vs 108 choice time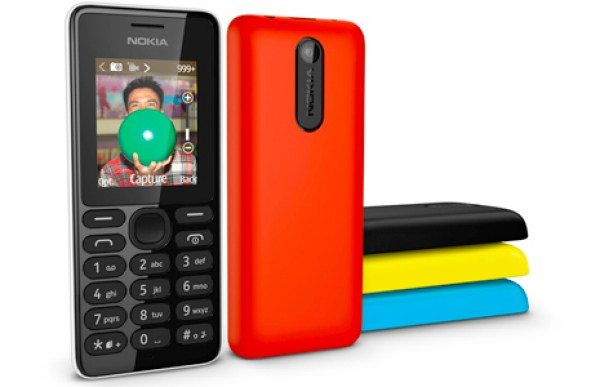 It's easy to get carried away with all the amazing smartphones available right now, but we should always remember that there's still a large market for the more modest feature phone. Nokia has just announced two new Dual-SIM feature phones for India at budget prices. We're discussing the Nokia 107 vs. 108, as it's choice time.
Both of these phones have now been released for India. They have extremely affordable price tags with the Nokia 107 costing Rs. 1,607 while the Nokia 108 is priced at Rs. 1,883.
These handsets released in some other regions recently and have now made their way to India. We'll give you an idea of the specs for each so that you can see how they compare and what they have to offer.
The Nokia 107 Dual-SIM has a 1.8-inch QVGA display with 160 x 128 resolution, and a rather low 4MB of internal storage expandable via microSD to 16GB. It offers dual-SIM (GSM+GSM) and dual-SIM standby and features micro-SIM and not regular SIM.
The 107 has a an alphanumeric keypad and a 1020mAh battery that should offer around 12.7 hours of talk time or last approximately 835 hours on standby. This phone weighs 75.8g.
Alternatively you could choose the Nokia 108 Dual-SIM. This has a 1.8-inch QQVGA display with resolution of 160 x 128, and like the previous phone this also has 4MB of internal storage, expandable via microSD to 32GB.
The 108 offers dual-SIM (GSM+GSM) with dual standby and has an alphanumeric keypad and a 950mAh battery. The battery should give users around 14 hours of talktime or last for 600 hours on standby. Dimensions are 110.4mm x 47mm x 13.5mm and it weighs 70.2g.
Readers in India who are interested in new devices may also like to check out the details here for four new affordable Karbonn smartphones that were announced today. Do you think you might purchase the Nokia 107 or Nokia 108? Which one will you opt for?