Apple iWatch concept more like fashion bangle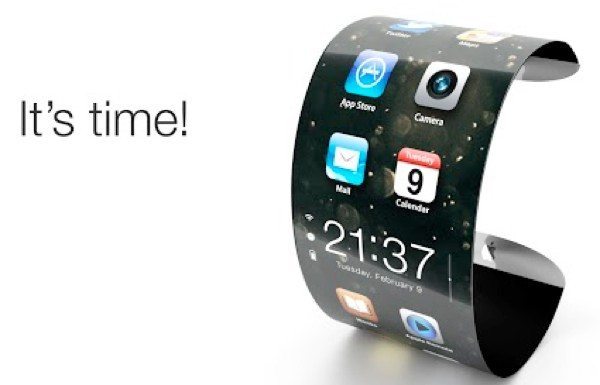 Many of you will already have heard of the Apple iWatch that is currently in development. Nobody outside Apple knows what this will look like yet, but we have already seen several concept designs of the iWatch. Today we want to show you another iWatch concept, and we feel this one looks more like a fashion bangle.
The iWatch release is scheduled for next year and will be competition against the likes of the Sony SmartWatch 2 and the recently released Samsung Galaxy Gear smart watch. However, where the Galaxy Gear has been described as more of a smartphone accessory, the iWatch could be more of a standalone device.
We recently heard of iWatch features that could make it a multi-purpose gateway with home automation, and there have also been reports that the iWatch will be health oriented. While the design of the real iWatch hasn't been leaked yet, we do enjoy looking at concept designs from time to time as they can offer an idea of what future devices could look like.
This latest iWatch concept comes form designer Aturio Rose, and as you can see from the image below it's so slim it looks almost like a bracelet rather than a watch. The thinness of this iWatch render is appealing, and it has a curved design that wraps around the wrist like a cuff. It looks as though it may slip around though, unless it's so flexible that you can bend it to fit, but can we imagine wearing it?
This concept iWatch design has an edge-to-edge display, which is a great touch, and we can see it has access to the App Store, a version of iOS and a camera, so the idea is great. We'd worry that it would feel rather delicate and vulnerable to damage though. You might also like to see some previous iWatch concepts that we've shown before, here, here and here.
We'd like to know what you think of this latest iWatch design concept? Do you think the bangle like design might deter people from wearing it? Maybe you prefer one of the previous concepts linked to above? We always appreciate your comments.