Samsung Galaxy S4 mini poor sales, La Fleur and Christmas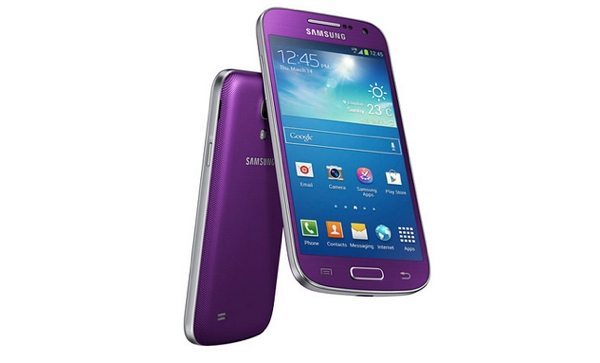 The Samsung Galaxy S4 is one of the best Android smartphones on the market, and has everything its needs feature wise to battle any other handset. Sometimes it is not always the best thing to release a smaller version and stamping the word 'mini' at the end, not alone release a new model called the La Fleur Edition.
Many may agree or disagree with us when we ask "why do Samsung have to release so many variants of the same device?" stop it Samsung and give us something new, you know like the pointless Samsung Galaxy Round, come on a curved screen.
Back to the news, sorry got carried away there. It seems to be a growing trend to release a mini version of the bigger device, Samsung Galaxy S3 mini, HTC One mini and so many others.
Is there any real need for a mini version of the giant flagship model?
According to sales the answer is not really, mini versions of the giant models have fewer specs and sold with a cheaper price tag, most will love these sorts of smartphones but many others will not get too excited.
DigiTimes reports that the Samsung Galaxy S4 mini has not been doing too well, sales have been very poor even though you can buy this phone for the same price as the Galaxy S3. We would personally have the Galaxy S3 rather than the S4 mini but then everyone has a personal preference. Maybe Samsung should take its cue from Sony; they are releasing the Xperia Z1 f, which basically comes featuring most of what is on the Xperia Z1.
Even though the news reports that S4 mini sales are not perfect it looks like a new model will be released soon, say hello to the Samsung Galaxy S4 mini La Fleur Edition.
The new La Fleur Edition will NOT bring anything new to the table, no extra hidden specs etc, but just a revamp in color. So many special editions have been released for the Galaxy S3 mini, Galaxy Ace 2 and the Galaxy S Duos, and to be fair they were boring.
It is all about Christmas 2013?
The new Samsung Galaxy S4 mini La Fleur edition will come first in red, the model you see below is in the original purple color. Releasing it in red will be perfect for the Christmas 2013 season, but would you buy a red Galaxy S4 mini?
The La Fleur edition will come with both single SIM and dual SIM versions, and all the same specs including 4.3-inch Super AMOLED qHD display, Android Jelly Bean but upgradable to KitKat when it has been released, dual-core 1.7GHz Qualcomm Snapdragon 400 processor, 8GB of internal memory and all the other specs of the current Galaxy S4 mini.