Where to buy HTC One Max in UK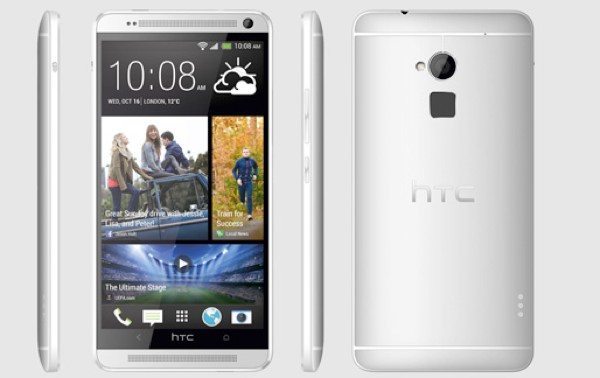 The HTC One Max release is just about to roll out and many people will be eager to get hold of this new Android phablet device. In the UK Vodafone will be offering the HTC One Max smartphone first, and it will then be available from other outlets. We have some details of where to buy the HTC One Max in the UK from a variety of sources.
The HTC One Max completes a trio of devices with the flagship HTC One and HTC One Mini. The One Max has a large 5.9-inch display and an impressive array of specs. For more on this you might want to check out our recent comparison of the One Max, Samsung Galaxy Note 3 and Sony Xperia Z Ultra.
When the HTC One Max launched it was reported that Vodafone UK would be offering the device later this week, with a release for Europe following later. Vodafone has now confirmed that it will be the first UK carrier to sell the HTC One Max saying that it will be available to buy this week, although a specific day hasn't been given.
This Vodafone HTC One Max exclusive at launch is a real coup for the carrier. The HTC One Max price at Vodafone starts at £49 upfront and £47 monthly payments over 24-months on the Vodafone Red 4G-ready plan. Buyers can choose from Sky Sports Mobile TV or Spotify Premium access with 2GB of data per month.
If you can wait a little longer to get the HTC One Max in your hands we also have some details of alternative sources for the device if you can pay the whole cost upfront. Clove is selling the 32GB HTC One Max unlocked for £589.99 with the first stocks expected at the end of October.
Alternatively Handtec has the HTC One Max for pre-order at £587.99 Sim-Free. This is slightly cheaper but this price is for the 16GB storage option. Availability is shown as "due in soon." The HTC One Max is also available to order through Mobile Fun where the 16GB model will cost you £599.99, with stock due in 2 to 3 weeks.
It's good to know that the HTC One Max will be available from various sources shortly, and we wonder if you'll be buying this notable smartphone? If so, will you opt for a contract with Vodafone or purchase the phone unlocked elsewhere? What are your thoughts on the HTC One Max price?