2013 iPads Apple event live blog streaming roundup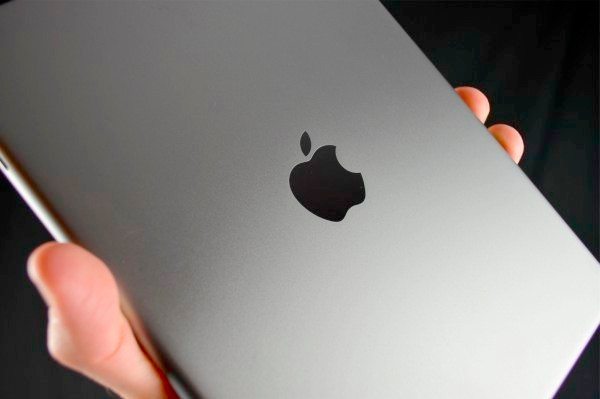 Today is an Apple event day where we expect to see the launches of the iPad 5 and iPad mini 2. Many readers have been waiting for one or both of these tablets to be officially introduced, and we'll be bringing you all of the iPad news from the event. If you don't want to miss a thing you might want to follow the 2013 iPads Apple event with live blog streaming, and also a video live stream may be available.
Although we've seen plenty of iPad 5 and iPad mini 2 rumors and leaks, today is the day when everything should finally be confirmed. The Apple event today takes place in San Francisco and kicks off at 10am PT /1pm ET, or 6pm in the UK. If you want to know what that time is for wherever you are in the world please check out our Apple event world times article.
At this point it doesn't look as though there will be Apple event live streaming video for the public (see update below), but of course you can always follow what's going on by checking out live blogging streams that bring news updates and in many cases live photos. Simply click on the site names mentioned below to be taken to the live blog pages.
Cnet is offering a live blog of the Apple October 22 event and right now you can see a countdown clock showing that it's now 9 hours away. You can also register for an email event reminder for when the event starts. Although the event starts at 10am PT, Cnet will begin its live blog around an hour earlier and says it will also offer a live video show from Cnet headquarters, just a few blocks away from where the event is being held.
Alternatively Engadget always offers excellent live blogging. As well as new iPads, news is also expected on new Macs, OS X 10.9 Mavericks and more, and Engadget will be bringing it to you live. PC Advisor is also offering a live blog of the iPad 5 and iPad mini 2 launch.
Finally Gizmodo will run a live blog of the Apple October 22 event and says their live coverage will begin around an hour before the event officially begins. While we are all waiting you might like to check out our recent article about the latest iPad 5 and iPad mini 2 specs expectations.
Remember to check back with us later too, as we'll be bringing you news on the new iPads, and hopefully that will include iPad mini 2 and iPad 5 release dates and pricing. Are you eager to see the reveals of the iPad mini 2 and iPad 5? Which device are you most interested in? We always welcome your comments.
UPDATE: According to MacRumors some users of Apple TV have noticed the Apple events channel returning and this could indicate that Apple may be providing a live streaming after all. In this case the live stream is also likely to be available on Apple's website here although it hasn't been announced and the page hasn't gone live yet.