iPad mini 2 confirmed details and Retina inclusion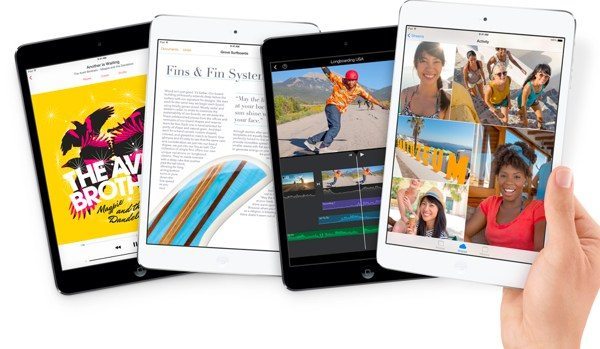 .We're following developments from the Apple event and have details ahead for the iPad mini 2, now officially titled the iPad mini with Retina display. Yes, the long-awaited Retina display has now been confirmed for the new iPad mini, which is due to release in November.
The question we have been most asked about the new iPad mini regarded whether it would feature a Retina display and this seemed to be a deal breaker for a lot of people. There will be many people pleased about now then with the 7.9-inch display with resolution of 2048 x 1536 and 326ppi.
The iPad mini with Retina display also includes the A7 processor that first appeared in the recently released iPhone 5S. The new iPad mini also has a 5-megapixel iSight camera, new Facetime HD camera, and offers around 10 hours of battery life.
As well as this the second-generation iPad mini has MIMO support enabling faster WiFi and it will come in space gray or silver color options. Unlike the new full-sized iPad Air that will be released on November 1, a shipping date for the new iPad mini hasn't yet been given, although we are told it will arrive at some point later next month.
It comes in four storage models, 16, 32, 64 or 128GB and runs iOS 7. The price of the iPad mini with Retina display will start from $399 for the 16GB Wi-Fi model. We're really interested to hear what you think of the iPad mini with Retina display, aka iPad mini 2? Will you be purchasing the new iPad mini on release?
Source: Apple