LG Fireweb Firefox OS phone premiered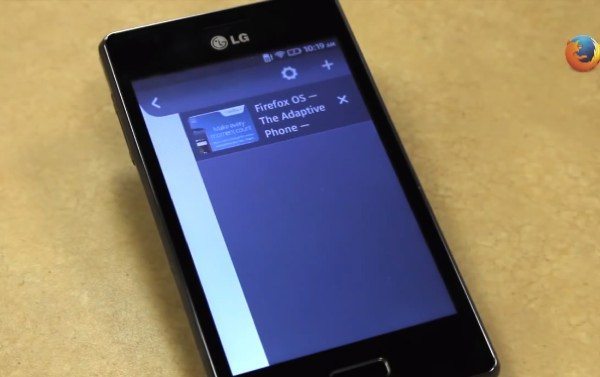 LG was one of the first manufacturers to say it would jump on board the open-source Firefox OS bandwagon and bring out a phone running the new mobile operating system. The company has now premiered the LG Fireweb, and we have further details coming up.
The Firefox OS is so far targeted at phones at the budget end of the market, and while we've already seen Firefox OS phones from the likes of Alcatel and ZTE, LG is the first major phone manufacturer to bring out a Firefox OS phone.
Specs of the LG Fireweb include a 1GHz Qualcomm single-core processor, a 4-inch display with resolution of 480 x 320 and 144 ppi, and 4GB of internal storage, expandable via microSD.
There's also a 5-megapixel rear camera with autofocus and LED-flash (no secondary camera), a 1540 mAh battery, and it will release running Firefox OS 1.1.
Dimensions of the LG Fireweb are 113.8mm x 66.5mm x 9mm and it weighs 122g. It will be initially available through Telefonica Vivo Brazil at a price of BRL449 /$207 for pre-paid customers, or for BRL129 /$59 on contract.
Presumably availability will spread to further markets soon and Telefonica has already said that it will be offering Firefox OS phones soon in Mexico, Peru and Uruguay. You can view a 4-minute YouTube video below this story that shows the LG Fireweb running Firefox OS, and will give you a good look at the device.
Would you be interested in the LG Fireweb Firefox OS phone if it releases in your region? What is it about the Firefox OS platform that makes you want to check it out?
Source: Mozilla