LG G Flex shows its curved face with some specs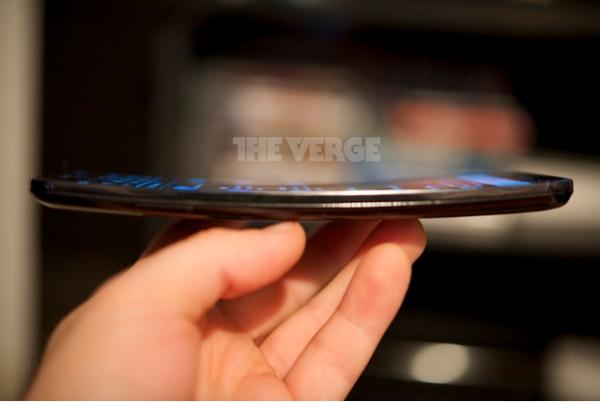 It seems that one of the big new things in the smartphone world over the coming months will be handsets with different shaped touchscreen displays as technology moves forward, and the rumoured LG G Flex shows its curved face in the clearest images yet of the device with some specs.
The LG G Flex looks set to go up against the Samsung Galaxy Round in the coming months, although the Samsung is rumoured to be a prototype and will only see a limited release. Meanwhile the image that you can see on this page courtesy of The Verge is supposedly of the LG G Flex.
It has been discovered by an Argentinean journalist that could have come from one of the company's factories in the region, and is the first sighting of the device away from press renders and teasers.
As you can see the device's OLED display is curved from the top to bottom which is different from the sideways curve on the Galaxy Round, and just like the LG G2 the handset has buttons placed on the rear of the device.
There are claims that there is a 13-megapixel camera on the rear of the handset that matches the LG G2 and the Galaxy Round, and while the device has yet to be officially announced by the company LG has confirmed that a smartphone with a curved display is in the works.
There are suggestions that the device will see a launch in South Korea during November but it's unclear if the device will ever reach other markets.
Would you buy a smartphone with a curved display?