Galaxy S3, Note 2, S4 Android 4.3 update schedule emerges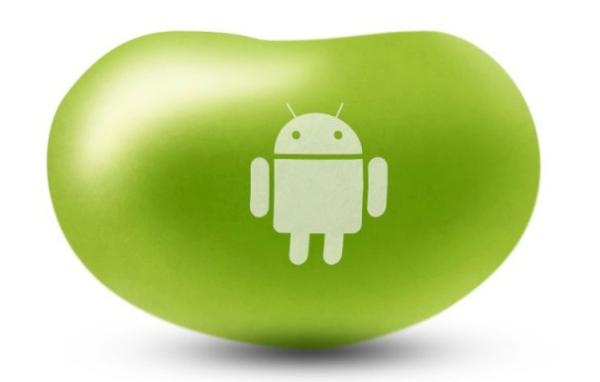 Over the last few days certain regions have been seeing the Samsung Galaxy S4 being treated to a later version of the Android firmware, but now a Galaxy S3, Note 2, S4 Android 4.3 update schedule has emerged.
The Samsung Galaxy S4 has already started to be upgraded to Android 4.3 Jelly Bean with the Galaxy S3 and Galaxy Note 2 next in line for the new firmware, but now a release schedule has appeared that gives us some dates for US carriers.
US carriers Verizon and Sprint are first in line to get some Android 4.3 goodness starting the first week in November for the Samsung Galaxy S4. According to the leak this coming Monday should see the Verizon version of the Galaxy S4 get treated to Android 4.3, while T-Mobile will be the last carrier to update the handset which won't see the new firmware until the start of December.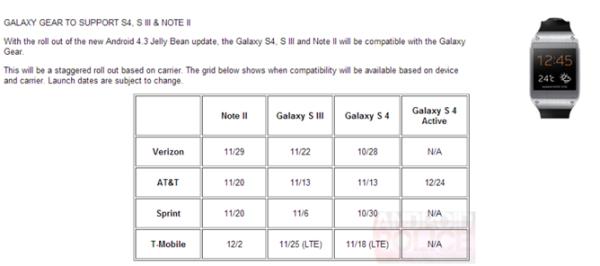 From the leaked document most of the hardware should have seen the update by the end of November although the T-Mobile Galaxy Note 2 will have to wait to the beginning of December and the Galaxy S4 active will not be arriving until almost Christmas.
It is unusual to see a US update schedule with dates so soon after their European counterparts which should start seeing the updates at anytime now. The Galaxy S3 has been tipped to begin receiving Android 4.3 by the end of this month or the start of November, and it seems as if Samsung is really trying to speed up the time it takes to upgrade hardware to a new operating system.
Do you think these dates will prove accurate?
Source: Android Police.