Samsung Gear watch high return rates leaked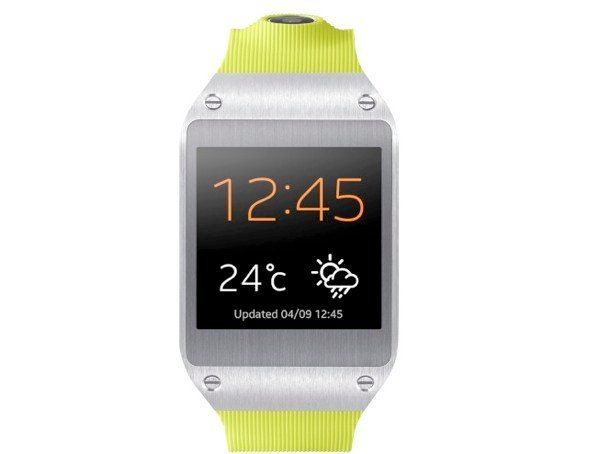 There was a lot excitement for the Samsung Galaxy watch launch but it's fair to say that after the official unveiling the reception was mixed to say the least. Now leaked documents show that the Samsung Gear watch is seeing high return rates, which cannot be a good sign for the new Samsung watch.
The Samsung Galaxy Gear smartwatch was launched in a blaze of publicity alongside the Galaxy Note 3 smartphone. It soon became apparent though, that the Gear watch was more of a companion device than a standalone item amid reports of inadequate phone features.
At present the Galaxy Gear is only compatible with the Galaxy Note 3 and Galaxy Note 10.1 tablet. However support for other Galaxy devices such as the Galaxy S4, S3 and Note 2 will be arriving with the Android 4.3 update.
A lack of devices supporting the Galaxy Gear is one story, but this wouldn't be so bad if everyone who was purchasing the Samsung watch was happy with their purchase. This doesn't appear to be the case though, according to leaked internal documents from Best Buy.
Best Buy figures show that the return rate of Galaxy Gear purchases is above 30% That's an extremely high rate of return indicating that around one in three buyers decide they don't want it for one reason or another.
Indeed Best Buy is so concerned about this excessive return rate that surveys are being handed to associates to try to determine exactly why returns of the device are so high. Obviously this just applies to Best Buy and figures for other retailers may vary, but it's certainly not a promising indicator.
All does not bode well at present for the Galaxy Gear watch then. Although sales of the device are likely to increase once more devices are made compatible, that won't help Samsung if the return rate remains high.
It will be interesting to see how this pans out and we'd like to hear your comments on this. Have you any thoughts on why the Galaxy watch return rate is so high? Maybe you already purchased the Samsung Galaxy Gear for yourself, in which case are you happy with it or did you return it for some reason?
Source: Geek.com