Vampire Volleyball Commodore 64 based game released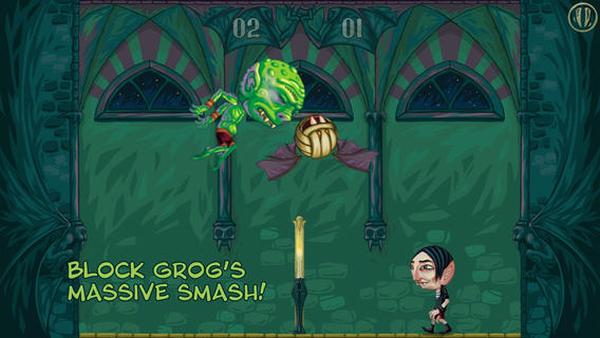 We are only a few days away now from that time of year where many of us will get dressed up in some scary costumes to go out trick or treating or going to a Halloween themed party. Now just in time a Commodore 64 based game is released called Vampire Volleyball.
The game is brought to your by Retro64 and is available for owners of iOS devices to enjoy as they battle their way through 8 opponents and they can even play against a friend. The game is based on those classic volleyball games that were found on both the Commodore 64 and Amiga, but with a modern twist.
Users will get to take on the role of a male or female vampire while head to head games are supported with two different control choices. The game modernizes the concept of those classic titles with some crazy animations along with a slick presentation.
Each of the 8 unique vampires has their own special moves, and there are 3 different heroes that have unique kicks, jumps, and spikes. Users have a choice of single button play or full D-pad movement, and there is also Game Center support with an original soundtrack.
Check out the demo video we have embedded below for your viewing pleasure and Vampire Volleyball 1.0 is available worldwide on the App Store for only £0.69/$0.99 for owners of the iPhone, iPad, and iPod Touch running iOS 4.3 or later.