6 Best Halloween apps for kids, iPhone and iPad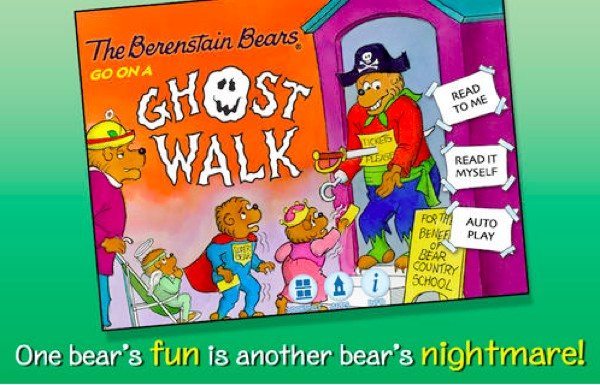 Halloween is approaching fast and this is one of the favorite holidays of the year for many people. Kids in particular really like to join in the fun of this occasion and so we've rounded up six of the very best iPhone and iPad Halloween apps for kids.
The following app suggestions offer a wide variety of Halloween kids activities, games and stories and hopefully there should be something here for everyone. Simply tap on the app title links to be taken directly to the relevant iTunes page to download or see more about each app.
Firstly we'll start with an activity that kids love getting involved in, pumpkin carving. This is a great iOS app as it offers a safe way of "carving" pumpkins with a library of eyes, noses and mouths and no knives involved. Users can choose from 5 pumpkin styles for the jack-o-lanterns and add messages before sharing the results with family and friends. The Carve-a-Pumpkin app from Parents magazine is free and compatible with iPhone, iPad and iPod touch running iOS 4.0 or later.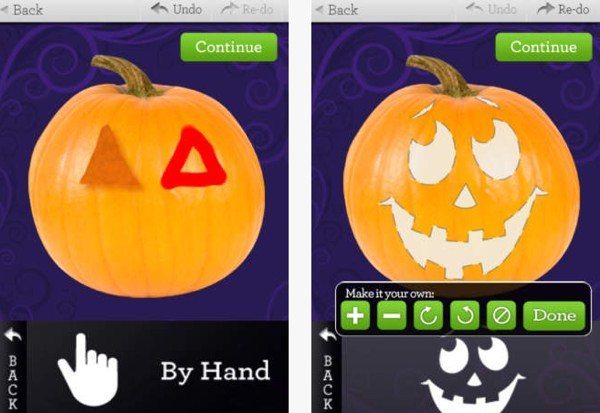 The next app suggestion will enable everyone to get in the spirit of Halloween and offers a noise selection. Halloween by Eugene Yu was placed in NBC's top five Halloween iPhone apps, and features some excellent creepy sound clips for scaring family members or trick-or-treaters. Other features include a Halloween countdown, spooky background music, Halloween recipes and also scary stories, so there really is something for everyone. The Halloween app is priced at $0.99 /£0.69 and has the same compatibility as the first app we listed. It's suitable for kids aged 9 and over.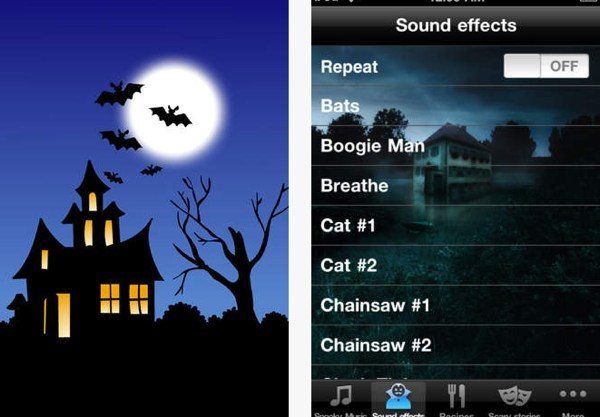 The next app is a little more pricey but will appeal not only to kids but also their moms and dads on a nostalgia trip. It's the Great Pumpkin, Charlie Brown is priced at $5.99 /£3.99 and has plenty of fun features. This is an interactive storybook and is narrated by the original voice of Charlie Brown, Peter Robbins. Features include carving pumpkins, bobbing for apples, original dialog, the ability to hear individual words spoken with the tap of a finger, and music and sound effects from the original holiday special. You can also create Avatars with over 1 billion combinations to help create your very own Peanuts character. This app is compatible with iPhone, iPod touch and iPad running iOS 4.3 or later and has just received an update with further enhancements.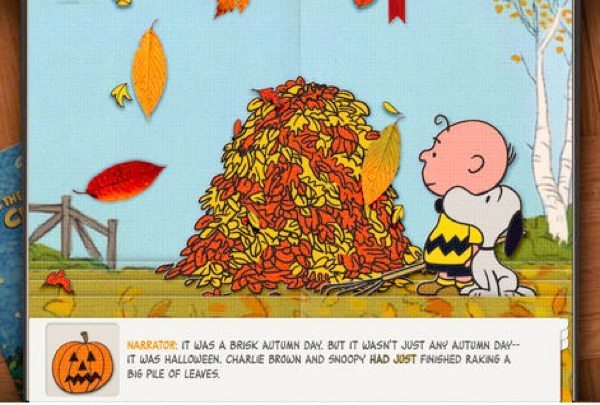 A Halloween game that many will enjoy is Mikey Shorts Halloween, which is now available free for the rest of October. This is a popular platform game in which you'll need to help Mikey save some friendly spirits. There are four different levels, 90 costumes, 2 Halloween environments, and Golden Shorts hidden on each level. Those who finish levels quickly earn three stars and the game features split times, a quick retry button, ability to customize controls and more. This has the same compatibility requirements as the app directly above and was recently updated to include iOS 7 support.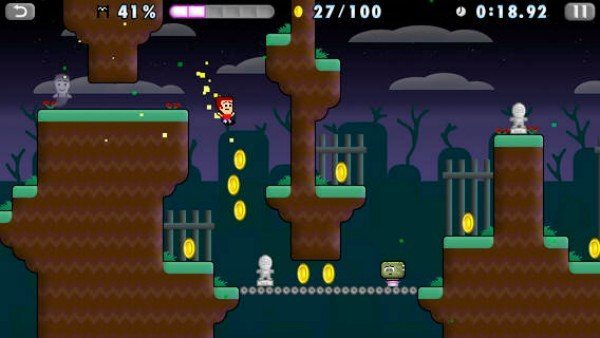 Halloween Booth is another popular app that is intended for older kids aged 9 and over. This is a photo app that enables users to create their own Halloween photos to share with friends. You can add all sorts of overlays to your photos, such as frames, ghosts, pumpkins, skulls and more, and then share the results via email or Facebook. Photo edit options include tap, pan, zoom, rotate and flip and the phone was updated last month to include more sticker pictures and the option of adding text captions. This app is priced at $0.99 /£0.69 and is compatible with iPhone, iPad and iPod touch running iOS 6.0 or later.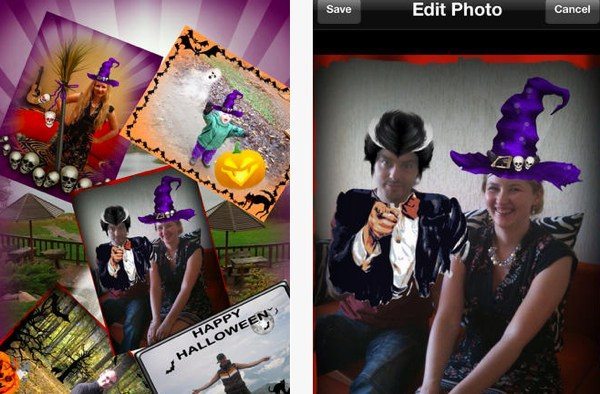 We'll end with a lovely app for those with little ones between the ages of 4 and 8. The Berenstain Bears Go on a Ghost Walk is priced at $1.99 /£1.49 and is a captivating interactive book experience. The bears are getting ready for the Bear Country School's Halloween ghost walk and you can join them. Not only is this enjoyable but your kids can learn from this app at the same time. The app includes highlighted narration to encourage literacy skills and tappable words and pictures so that kids can learn new vocabulary. There's also the ability to record your own narration to personalize the story. This app is compatible with iPhone, iPad and iPod touch running 5.0 or later.
We'd really like to know if you find this Halloween apps selection useful. Did you particularly enjoy any one app in particular? Maybe you have other Halloween kids apps to suggest that you think would appeal to other readers? Let us know by sending your comments.