Fresh image shows Nexus 5 colour option and date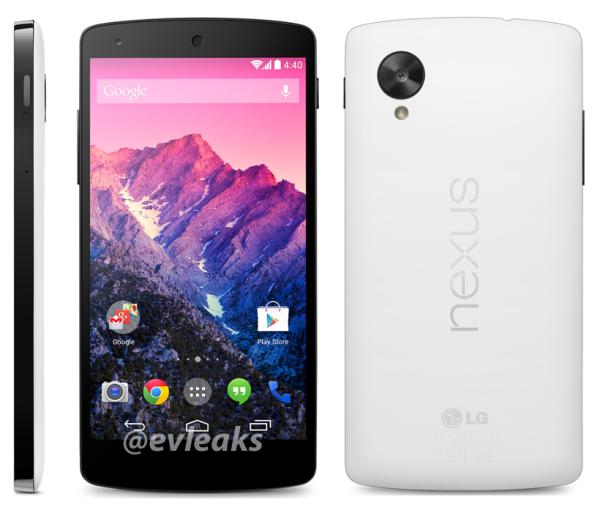 There isn't that much we don't already know about the upcoming Nexus 5 following weeks of leaks and sightings with pretty much everything covered now, but now a fresh image that has been leaked shows us another colour option along with a date teased for the devcie.
Yesterday we saw a press render of the Nexus 5 emerge and now another one from the same source evleaks is showing the smartphone in white. This is not the first time we have seen the Nexus 5 in white as previuolsy another image appeared.
This time though the image has come wiith a date that is stating this coming Friday, November 1st so this could be when the devcie will beome available or be officially unveiled if correct. It is thought that the devcie will cost $349 for the 16GB version of the Nexus 5 but we won't know for sure until it has been announced officialy.
Previusly a leaked manual for the upcoming devcie has suggested we will see a smartphone with a 5-inch Full HD display powered by the Qualcomm quad core Snapdragon 800 processor clocked at 2.3GHz along with 2GB of RAM.
If Google are about to hold an event for the unveiling of the Nexus 5 we can expect to see invites sent out at anytime now possibly even today, and then we will get to see what the smartphone has to offer and if the rumours of a LG nexus 4 4G LTE model are true.
Do you like the Nexus 5 in white?