Zen Ultrafone Amaze 701 FHD price for India at launch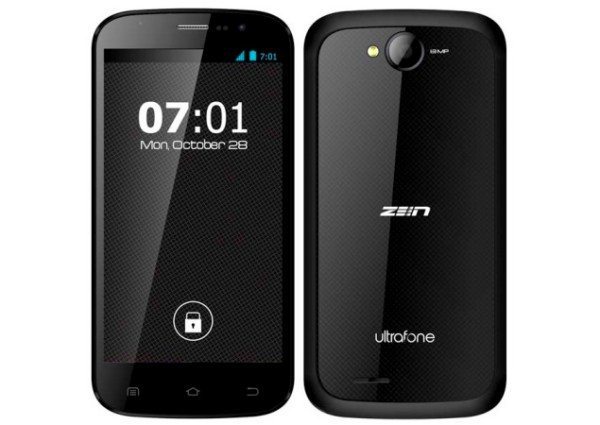 If you are one of our many readers in India then you may well be interested in a new phone from Zen Mobile, the Zen Ultrafone Amaze 701 FHD. As the name suggests it has a Full HD display and the Zen Ultrafone Amaze 701 FHD price for India has been announced at the launch.
The Zen Ultrafone Amaze 701 FHD is an Ultrafone 701HD successor and is likely to attract buyers, as it is Zen's first smartphone featuring a Full HD display. The phone was just launched by Zen Mobile, whose Managing Director Deepesh Gupta described it as an affordable handset for "anyone who wants to be creative, expressive and unique."
This phone is powered by a 1.5GHz quad-core Turbo processor, has a 5-inch Full HD IPS OGS display with resolution of 1920 x 1080, 1GB of RAM, and 16GB of internal storage (expandable via microSD to 64GB).
It also has a 13-megapixel rear camera with autofocus and LED flash and full HD video capture, an 8-megapixel front-facing camera, and 2050 mAh battery. The Ultrafone Amaze 701 FHD is a dual-SIM device (GSM + GSM) with Bluetooth, Wi-Fi, GPS-AGPS and 3G.
The new Ultrafone Amaze 701 FHD runs the Android 4.2.1 Jelly Bean operating system, and if you're interested in this Zen Mobile device the price will be Rs. 17,999.
We always appreciate comments from our readers so would like to hear your thoughts about this new smartphone. Do you find this phone an interesting proposition, and what are your thoughts on the pricing?
Source: NDTVGadgets